Wimbledon might be over for another year, but what a two weeks of tennis action we had, in what was an historic tournament. Fitness and injury concerns dominated the early rounds with seven men retiring during their first round matches, while Novak Djokovic had to end his quarter-final tie early. There were several shocks along the way to keep us glued, with Rafa Nadal falling to Gilles Muller by three sets to two in round four, including a 15-13 fifth set epic, and defending champion Andy Murray losing out to Sam Querrey 3-2 in the quarter-finals.
But it's safe to say all the talk after the championships is about one man, Roger Federer. The Swiss legend made history by defeating Marin Cilic, 6-3, 6-1, 6-4 to secure his first Wimbledon crown since 2012 and a record eighth in total. He also became the first man since Bjorn Borg back in 1976 to win Wimbledon without dropping a set throughout the tournament. If that wasn't enough, at 35, he is the oldest man to win at the All England Club, in the Open era.
Along with the £50 we gave away in our Daily Coupons, our tournament pools - Fantasy Pick 8 & Last Longest - paid out more than £750 in total across all the entry fees. Here's a look at who were the big winners:
Starting with our £2 Men's Singles Last Longest, the prize fund of more than £100 was split six ways, with dodger, woodjc, SwillyBoy, GrimReaper, jaguar80 and tjm all scooping £20.70. The pool started from round one, with each user only able to select the same player once throughout the tournament, and if that player won you moved on to the next round. Out of the 69 of you that entered the £2 game, 15 fell at the first hurdle, with five choosing Nick Kyrgios who was forced to retire against Pierre-Hugues Herbert, after falling two sets down. Fifth seed Stan Wawrinka was stunned in the opening round, losing 3-1 to Daniil Medvedev, which ended the hopes of one user.
In the second round, six users were knocked out, including three for picking Juan Martin Del Potro, whose exit was among the biggest surprises at this stage. A further three fell in the third round, while seven - including three who went for two time Wimbledon champion Nadal - failed to make it past the last 16.
In the quarter-finals, there were plenty of casualties as the hopes of 23 users were dashed, with top two of the favourites - Murray & Djokovic - dropping out in more shock circumstances. Both men were struggling with injury, as Djokovic had no choice but to retire after losing the first set to Tomas Berdych, while after winning the third set in a tiebreaker, Murray only managed to win two games in the next two sets as Sam Querrey exploited the Scot's hip problems to end the hopes of a nation.
Six users failed to make it to the final, with five picking Querrey to overcome Cilic, who proved too strong in a tight encounter. With the final six all picking finalists Federer and Cilic at some point during the tournament, the pool was split six ways with neither user having an available player to choose in the final. Remember, it's always worth keeping a favourite for the later rounds as you can only pick the same player once!
The £10 pool was split three ways between The Yog, The Camel and Mr Incredible, who all won £21 each, as the three remaining players all fell at the quarter-final stage. In the £25, The Yog and Swillyboy were the remaining two standing and both walked away with £80.50 as they too ran out of picks when it came to the final!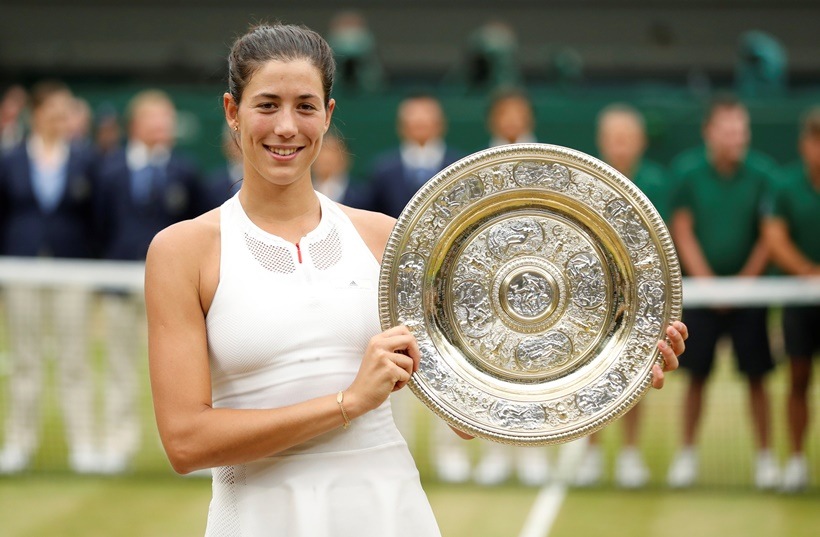 In our Fantasy Pick 8, bookiebasher was victorious in the £2, walking away with just under £100 for their successful team. They finished 14 points ahead of soltrader who finished second with £49. With points awarded depending on how your player fared during the tournament - 100 points for winning it, 50 for the runner-up, 25 for the losing semi-finalist, etc - bookiebasher accumulated 257 points alone from having finalists Federer and Cilic among their eight. With a player chosen in eight different categories which were split depending on the seed, Jo- Wilfried Tsonga scored 24 points in the 9-12 seed list, scoring triple points as a x3 multiplier and Lucas Pouille added 16 as a x4, in the 13-16 category. Basher's team also consisted of the two women finalists, winner Garbine Muguruza and runner-up Venus Williams. Muguruza was in our fourth category of seeded women players, meaning she scored quadruple points, bagging 456 in total, while Venus was in the 9-12 list, scoring 186 as a x3. Federer, Cilic and Muguruza also scored The Camel big points, who won just under £200 in total by sweeping our £10 and £25 games.
We ran Match Pools for all the big matches, including both single finals. It was Muguruza who defeated Venus WIlliams in straight sets - 7-5, 6-0 - to claim her first Wimbledon title, to deny Venus her sixth crown who was playing in her first Wimbledon final since 2009 at the age of 37. PaulLovatt scooped just under £100 for smashing our £2, £10 and £25 Match Pools, after banking a Muguruza win, 2 sets to be played during the match, 8 or fewer aces to be served and 6 or more double faults.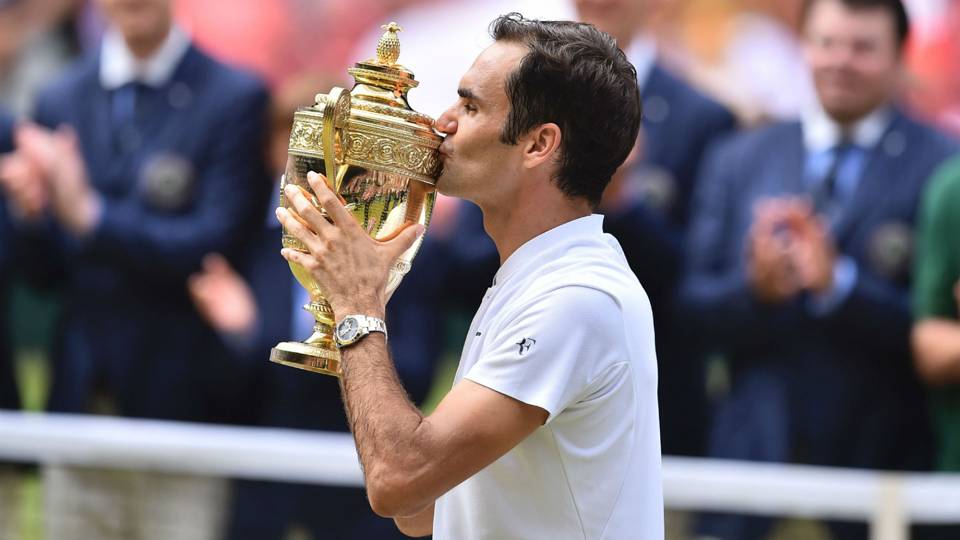 Federer cruised to a 3-0 victory, winning 6-3, 6-1, 6-4, to claim his eighth Wimbledon and 19th Grand Slam crown, over Marin Cilic. LeedsLad77 took home £28 in our £2 Match Pool, for picking Federer to win, 3 sets to be played, banking 0 tie-breaks, and also scoring points on three of the remaining four questions, while Withnail160 won more than £100 combined in the £10 and £25 pools.
Join us next year as we do it all again, but in the meantime, it's only a month until the US Open and yet more big money on offer in our tennis pools!