The North London derby this Saturday couldn't be much bigger for Tottenham Hotspur. Back-to-back defeats has left them all but out of the title race, nine points behind leaders Liverpool, while Mauricio Pochettino's men are now cautiously looking over their shoulder in the race to make the top four.
But there's no time to dwell with Spurs facing Arsenal at Wembley Saturday lunchtime, and a Gunners victory would close the gap on their bitter rivals to just a point. The usual bragging rights are on offer, but it goes further than that for Spurs. Potential defeat would open up plenty of question marks about their 'bottle' once again, with a top four spot and the chance to finish above Arsenal for just the third time since 1995, put in doubt.
The frustration to Pochettino and Spurs fans has been plain to see, with a spat with Mike Dean after their disappointing 2-1 loss to Burnley last weekend putting him in trouble with the FA. Just when Tottenham had seemingly come under the radar to be in with a real chance of sneaking their first Premier League title despite no transfer activity this season, things have come crashing down in all too familiar fashion. It was a pretty monumental effort to get this far into the season and still be talked about as genuine contenders, adding to their lack of incoming transfers with the fact key men such as Dele Alli and Harry Kane have been missing in recent weeks.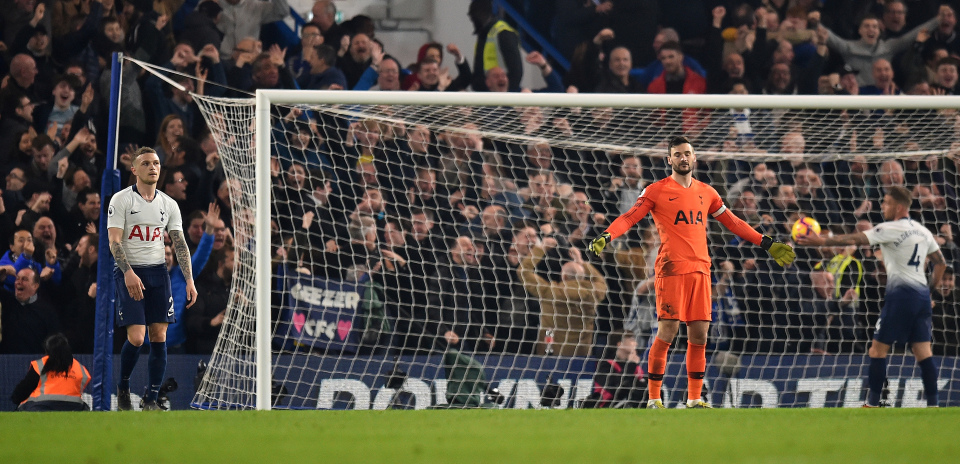 But the lack of investment has taken its toll once more, with the defeat at Chelsea particularly disappointing. Pochettino has admitted 'it is impossible' for Spurs to now win the league, but on Wednesday they were devoid of quality in attack as Chelsea controlled play for large parts, and a defensive mix-up which led to Kieran Trippier putting past Hugo Lloris, summed up Tottenham's night. The fixture pile-up on a injury-hit squad has looked to have come to a head, but they'll need to quickly bounce back with huge clashes against Arsenal and Borussia Dortmund on the horizon.
It really is make or break time for Pochettino and Spurs, as failure to qualify for the top four might just tip the Argentine over the edge and send him packing, and there will be no shortage of takers for himself and plenty of his top players. It might be clutching at straws to suggest they've still got a shot at ending their trophy drought by lifting the Champions League, but with a 3-0 lead against Dortmund looking like putting them in the last eight, you never know what could happen. However, in the likely event of another trophyless season, the importance for Champions League football in the new stadium - if it's ever ready - is vital and should be enough to keep Pochettino fired up for at least another season. Failure to finish in the top four though, and talks of how he's taken this side as far as they can go and the lure of a big move will surely dominate his summer thoughts.
But they've got the chance to bounce back on Saturday, and there's no better way to relieve the pressure than beating your nearest and dearest. If their recent record with the Gunners is anything to go by then the omens look good. Spurs have won five of their last seven home league games against against Arsenal, including the last two with a 1-0 victory at Wembley in this fixture last February. They've never lost a home league game under Pochettino against the Gunners, while the away side has just one win in 16 between the two teams.Considering Spurs haven't lost three straight games in the league since 2012, you'd expect a big reaction come Saturday, although Arsenal have hit some decent form.
A 5-1 thrashing of Bournemouth was their third consecutive Premier League win which puts Unai Emery's men fourth, although all three came against teams you'd expect them to beat and with defeats to Man City and Man Utd before that, questions mark still remain about their ability to overcome the fellow top six. They've also been poor on the road, winning just one of their last seven.
Spurs are favourites at odds of 23/20 or 2.1, and while you'd back them to bounce back - they're surely too good a side to lose three on the spin - the pressure really is on. Either way, it's going to be a fascinating derby with so much riding on it in what has now become much more than just a race for the top four.