It's been quite the ride for Liverpool under Jurgen Klopp, with this season looking increasingly more likely to be the one where their barron spell is finally ended. It's been more than six years since the Reds got their hands on any piece of silverware - the League Cup in 2012 - and 12 years since they won what you would class a major trophy - the FA Cup in 2006. But having made one of the best starts to a top flight season in history, currently sitting top unbeaten after 17 games dropping just six points, Klopp's men have a very realistic chance of winning a first league title since 1990, while you can't rule them out of either the Champions League or FA Cup, and here's why:
Ghosts laid to rest:
Their win on Sunday against bitter rivals Man Utd laid a couple of ghosts to rest, while confirming Liverpool's very real title credentials. It was their first victory against Man Utd in nine attempts and their first at Anfield since 2013. While Man Utd are far from the force they used to be, they're still considered to be one of the 'big six' and the way Liverpool dominated from start to finish proved the Reds are a force to be reckoned with. A couple of key differences from recent season stand out, that propel Liverpool to potential challengers to actual contenders.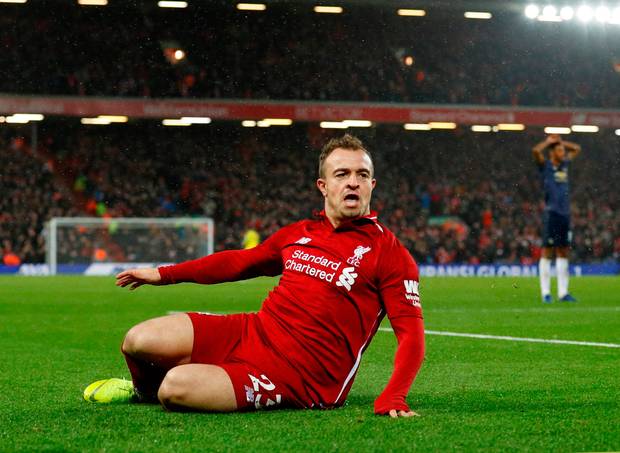 Strength in depth key to unbeaten start:
Liverpool's strength in depth, particular in midfield and attack, has proved key in their change of fortunes, highlighted in Sunday's win. While Klopp's men were dominant throughout, they were missing a creative spark, with Xherdan Shaqiri coming to the rescue scoring twice shortly after coming off the bench. When he was signed from Stoke in the summer, it was thought he would play a bit part role, which has been far from the  case, scoring five times in total, being rotated in and out of the team in order to keep things fresh.
Fabinho has started to feature more prominently for Liverpool in recent weeks after joining from Monaco in the summer, and has looked a calm and composed figure in a holding midfield position. With the likes of Jordan Henderson, Georginio Wijnaldum, Naby Keita and the vertislie James Milner, Klopp has plenty of quality options at his disposal in the centre of the park, meaning he can comfortably rely on whatever combination he chooses on the day. Without discounting Daniel Sturridge who can prove a useful option from the bench, this new found strength in depth will continue to prove crucial as it has done so far, especially considering they way Man City use every option available to them to such a positive effect.
Strong foundations proving vital:
Obviously the biggest difference is in defence where Liverpool have gone from a leaky back five to arguably the best defensive set-up in the league, conceding just seven goals so far - easily the least. Although he was culpable for United's equaliser on Sunday, Alisson has proved a pivotal signing in goal, with his ability on the ball vital to his side's build up play, and demonstrating his world class shop stopping ability, which was on show with a fine last gasp save in their 1-0 win against Napoli.
Virgil van Dijk has gone from strength to strength in his first full season at the club, and now has a more than able centre-back partner in Joe Gomez, who has been a revelation since slotting in this past summer.
Fellow big six seen off:
The biggest question mark for Liverpool at the start of the season was going to be how they fared against fellow top six sides, after losing four times to their counterparts last season. Well, the fact they've come through those five games unscathed this season with two wins and three draws - including credible stalemates at Chelsea and Arsenal - can go down as another big tick in their quest to end their long wait for a league title. Their ability to blow away the rest of the division has been evident for a couple of years now, which is why they can't be ignored as serious contenders to Man City's crown anymore.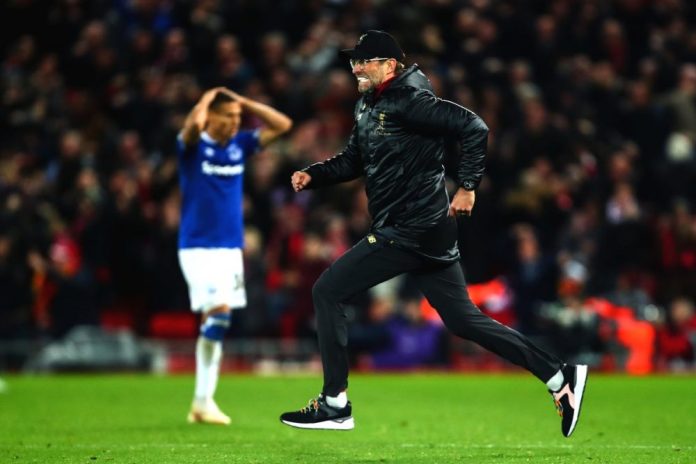 Can Liverpool hammer home advantage?
All this dominance just before the halfway stage of the season is all well and good but will be long forgotten if Liverpool fail to convert that into silverware come May. Klopp has overseen three final defeats, and will be desperate to right that wrong this time around. They have a great chance of doing so however, considering they're in a great position to make use of their squad and put out a strong side whoever makes the starting XI when it comes to their FA Cup campaign. Bayern Munich in the last 16 will prove a tough test but the German side are seemingly in transition and given the Reds' exploits last year, if they can get through that, you couldn't rule out another fine European campaign.
As far as the league goes, it's a matter of keeping up the momentum, which will be severely tested with upcoming clashes against Arsenal and Man City over the festive period. Come through the next couple of weeks unscathed and you might just be seeing new favourites emerging for the Premier League title.