The sacking of Maurico Pochettino as Tottenham Hotspur boss has certainly divided opinion among Spurs fans, and it's not hard to see why. 
On one hand, Pochettino was adored by the supporters during his five year reign, that included four top four finishes, including Tottenham's highest league finish in the Premier League when they finished second in 2017. He took them from a team on the fringes of Champions League qualification - they only qualified twice before Poch took over - to regulars and even to the brink of the title, with only Liverpool denying them Europe's biggest prize. 
Poch assembled a top class side, with plenty of world-class talent such as Harry Kane, Toby Alderweireld, Christian Eriksen and Son Heung-Min to name a few while plenty others, such as Harry Winks and Dele Alli, developed into the players they are today because of the Argentine. 
But despite all the positives, and there were many of them, it's been a horror start to the season for Spurs, and a poor year in general domestically. He was backed strongly in the summer transfer window, spending around £90million, but leaves his old side 14th in the Premier League with just three wins from 12 and 25 points taken from their last 24 league games with no away win since January. They conceded seven goals at home for the first time in their history against Bayern Munich, and home draws to Watford and Sheffield United, along with their humiliating 3-0 defeat to Brighton was simply unacceptable. 
Something clearly wasn't right at Tottenham, with training in recent times often described as 'toxic'. While Pochettino had arguably performed minor miracles at Spurs, he ended up being a victim of his own success and seemingly unable to take this squad full of quality with world-class facilities, to the next level.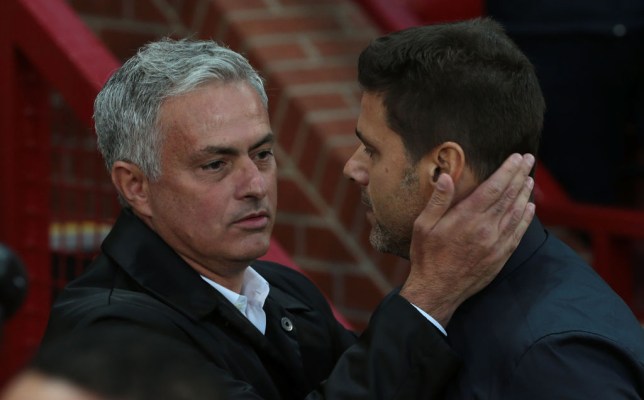 Enter Jose Mourinho. Starting with the obvious, Mourinho is a serial winner. His CV boasts 20 major trophies, including eight league titles and two Champions League winner medals, three more than the 17 honours Spurs have won in their entire history. 
With no trophy in the cabinet since a League Cup win in 2008 - the only success in the past 20 years - then it's understandable why chairman Daniel Levy thinks Mourinho is just the man to take the club to the next level and final win some silverware. Here's some more stats for you just to back up the point further; in 14 full seasons as manager, the 'Special One' has finished outside the top three just once and his career win percentage is a staggering 64.8%. While his style of play is often criticised, it might be just what Spurs need. They've been leaking goals with 17 conceded in the league already, and with Mourinho's pragmatic, solid and get the job done philosophy that's something that should be addressed right off the bat. Another thing that should be improved is Spurs' record against fellow top six sides which has let them down in the past, but while sometimes not pretty, Mourihno simply knows how to get over the line in the big matches. His time at Man Utd may not have ended on good terms, but considering how much they have fallen since he has left, two trophies and a second place finish was some achievement with a pretty average crop of players.
Despite all Pochettino has done for Spurs, you can't help but feel it was the right time for all parties to move on, maybe a few months too late. Poch will no doubt land himself a top job in Europe, and rightfully deserved, while Spurs now have a man that can do something Poch narrowly failed to do, and that is win trophies.