In recent years, plenty has been written and said about how the FA Cup has lost it's 'magic' and is in danger of becoming an inconvenience in the footballing calendar, much like the League Cup. Kick-off times changed to accommodate television coverage, busy festive schedule leading to Premier League and Championship clubs making wholesale changes, and the lack of substantial prize money for the winners, have all contributed to the notion the cup is dying. But in an ironic way, some of these elements have helped rekindle the magic of the oldest club competition in the world. The past weekend saw plenty of upsets, entertaining matchups and the spotlight very much on the lower league and non-league clubs.
Here's four reasons why third round weekend proved why the FA Cup still has a big part to play in the English game:
Squad rotation leads to shocks galore: With four matches in two weeks over the festive period, the FA Cup is now seen as an opportunity for many Premier League - and even Championship - managers to make wholesale changes in order to 'keep things fresh.' The fact Leicester made seven changes to the side that faced League Two Newport, despite sitting comfortably in mid-table being able to afford to put out a stronger XI, pretty much sums up the views of certain managers to the cup.
But for the neutral it's worked out a treat, with big upsets, including Newport stunning Leicester 2-1 on Sunday, and Oldham's 2-1 away win at Fulham, who too rung the changes. The hope of cup upsets is what keeps us glued to the competition, so if teams want to make full use of their squads to increase the chances of the bigger teams crashing out to lower league opposition, then that can only be a positive. This has also meant we've seen plenty more upsets in recent years than in previous eras, with National League Barnet shocking Sheffield United at Bramall Lane, while League One Gillingham embarrassed Premier League strugglers Cardiff 1-0.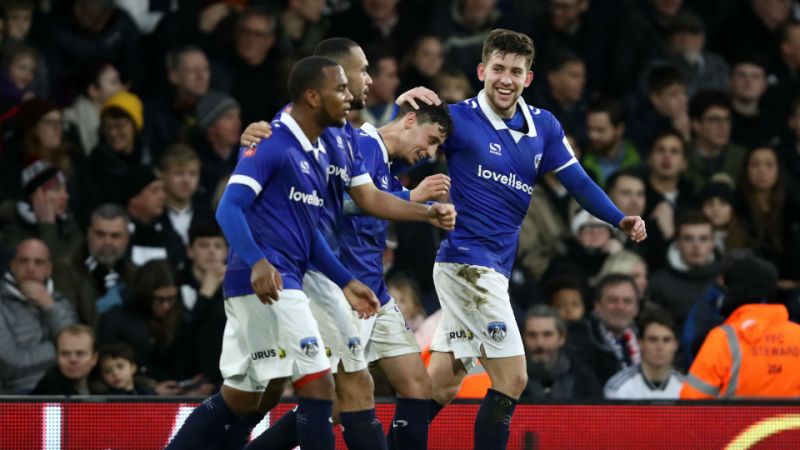 Standard of lower league football never better: While Premier League clubs put out so-called weaker teams, they're still usually able to field a side full of international and big money signings, and expect their lower league counterparts to almost roll over. But that's not the case anymore. The ridiculous amount of money at the top level has slowly trickled down, leading to Football League sides being able to spend on decent players from home and abroad, as well as acquiring some of the finest young talent on loan the country as to offer. The fact Sunderland are only third in League One after back-to-back relegations, shows how competitive the Football League is these days.
Blackpool might have been comfortably seen off in the end, losing 3-0 at home to Arsenal, but showed that they're not afraid to play and can cause even Arsenal plenty of problems, the same can be said for Reading at Man Utd and National South Woking who lost 0-2 to Watford. Newport especially were impressive, with the likes of Jamille Matt up front causing problems and Robbie Willmott running Christian Fuchs ragged. Plenty of these League One and Two sides are comfortable on the ball and are relying less and less on the old school long ball tactics that used to be associated with lower league football. While Claude Puel probably thought a side from the fourth tier wouldn't be able to cope with a team full of second string players, underestimate lower league football at your peril, with the standard improving all the time.
TV coverage puts spotlight on third round weekend: The TV coverage has been highly criticised in recent years, due to complaints that changing kick-off times to either Friday/Monday night and Sunday afternoon takes away from so-called 'tradition.' But moving games for TV and at various times of the weekend, shone the spotlight on clubs like Accrington, Newport and Woking in a way that wouldn't happen without this coverage. The whole cup weekend felt special thanks the the way BT Sport and the BBC covered it with various programmes and five televised games - with one to come tonight - and proved it's still the standout matchday of the football season.
Obviously the draw was kind this year, with plenty of lower league teams at home to Premier League opposition for the whole country to witness, which is exactly what we want from the FA Cup. It's a part of modern football that games get moved for TV purposes, but when it comes to the FA Cup, we should be embracing it to give the lesser sides more exposure, and the public more chance to see as many cup shocks as possible.
This weekend proved that the FA Cup is very much alive and kicking - bring on round four!