Anyone who watched the Bledisloe Cup game between Australia and New Zealand at the weekend can only draw one conclusion...England are once again the best rugby union side in the world.
Not since the heady days of 2003, when Sir Clive Woodward and Martin Johnson plotted the magnificent World Cup victory in Australia's back yard have the Red Rose ruled rugby.
But after watching the All Blacks labouring and ultimately losing to a pretty ordinary Wallabies team at the weekend, there's little doubt in my mind that England can stand toe to toe with any team in the world and come out on top.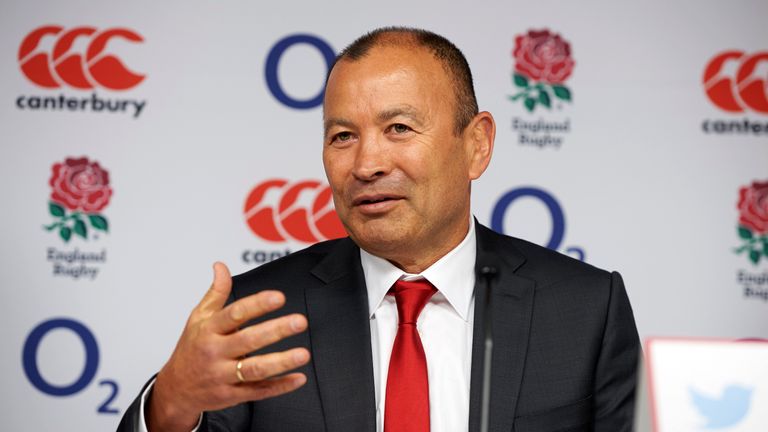 Eddie Jones has moulded a group of winners, better than the sum of their parts, playing for each other and giving everything in defence and attack.
Running lines not seen before in the Northern Hemisphere and completely dismantling opponents with quick, incisive, attacking play, England will be the team to beat when the next World Cup comes around.
Jones took over a punch drunk England, out of their own World Cup after three games without making the last eight in a sport where only nine or 10 teams actually play to any decent level.
The Aussie, coach of the runners-up when Sir Clive and Jonno brought the Webb Ellis Trophy home, had been in charge of the surprise team at the 2015 World Cup, Japan (the fact he gave his team talks in Japanese shows that this is a man who will leave no stone unturned in his quest for success).
England's early exit meant he took over a team at its lowest ebb, but what he has achieved since has been nothing short of miraculous.
A Grand Slam in his first season, England's first in 13 years, was part of their world record equalling 18 straight wins, tying the All Blacks of 2015/16.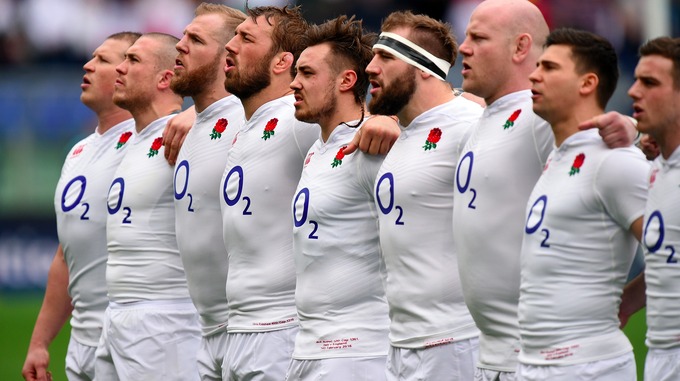 Though that record was ended in Ireland as they chased a second successive Grand Slam having already secured the Six Nations earlier this year, that 13-9 reverse shouldn't take the gloss off the transformation Jones has overseen.
With strength in depth in every position, competition for places has never been fiercer, and with many of his team having been part of the British Lions' drawn series in New Zealand, England will fear no one in world rugby.
The Southern Hemisphere giants will point to the fact that we're mid-cycle, with three years til the next World Cup, but while the Aussies have made improvements, no team is making strides as big as England.
As Jones himself said after winning the 2017 Six Nations, "We're one year into a four-year project. We've done reasonably well in the first year."
New Zealand may have secured their fifth Rugby Championship in six years by winning all six games, but make no mistake, this is a team that flatters to deceive.
At times this year the All Blacks have looked back to their best, beating South Africa by a record 57-0 scoreline, but as if to underline their inconsistency, less than a month later they struggled to defeat the same opponents, edging a close game against the 14-man Springboks 25-24.
They started the campaign scoring 50 in Australia, hitting their straps immediately and building up a record 40-6 half-time lead. Eight minutes after the restart it was 54-6 and the Aussies were facing a record defeat, and at home….and against their oldest rivals!
But four unanswered tries for the hosts later, the 34-54 scoreline at least had a degree of respectability and chinks were already appearing in the All Blacks' armour, albeit after a fabulous first half.
The 2015 World Cup winning team oozed class, destroyed teams and had world beaters in every position. When they beat the Aussies at Twickenham in the final, their bench featured Keven Mealamu, Sonny Bill Williams and Beauden Barratt, brilliant players that would walk into any team. The 2017 reboot pales into insignificance.
Australia, for their part, are rebuilding, and since that calamitous first half in Sydney, improved to a narrow defeat in New Zealand, 35-29, a week later, before two draws with South Africa and two wins against Argentina.
And after seven straight defeats against the All Blacks, the Aussies pulled off a 23-18 victory against their old foes to further the belief Michael Cheika is building something special, blooding young players who are gaining experience all the time and blending well with old heads Folau, Beale and Cooper.
Both Southern Hemisphere giants head north now, though the All Blacks won't be playing England on this tour.
Jones will test his mettle against the Wallabies though, with a much anticipated Test on November 18 set to tell us much more about just how far both countries' rebuilding programmes are going.
Defeating the Aussies, fresh from their win against the All Blacks, will cement England's growing reputation and leave sports fans just one question; .can Eddie Jones take over the England football team?