Alan Pardew is back in Premier League management and both Newcastle and Crystal Palace fans are already scratching their heads and wondering how he's managed it.
West Brom have decided the former Magpies, Eagles, West Ham and Charlton boss is the man to save them from relegation, yet Pardew is a manager that is thought of fondly by very few.
With Sam Allardyce also back in management, it's impossible not to smile at the closed shop that is Premier League management.
Big Sam is now at Everton, not long after former Toffees boss David Moyes, like Allardyce a former Sunderland manager, took over at West Ham. Former Hammers chief Pardew, like Allardyce an ex-Newcastle boss, is now back in the game, taking over from Tony Pulis, who like Big Sam is another former Palace manager.
I could go on with the convoluted merry-go-round as the same managers are rewarded for failure with another lucrative job, while younger managers are either left scratching a living in the lower leagues or are lost to the game.
I first came across Pardew when I was a young reporter at the Press Association around 18 years ago.
The football desk had a list of 9 or 10 clubs each, all to be covered over the phone from the Yorkshire office, which meant building a relationship with managers, coaches, physios or anyone else without ever meeting them.
Whenever any or our team was off work, their teams would be divvied up between the rest of us, and Reading was one of those we all wanted to avoid. If you landed it, the only salvation was that you didn't have to try and speak to someone at the club every week like the main Reading reporter did.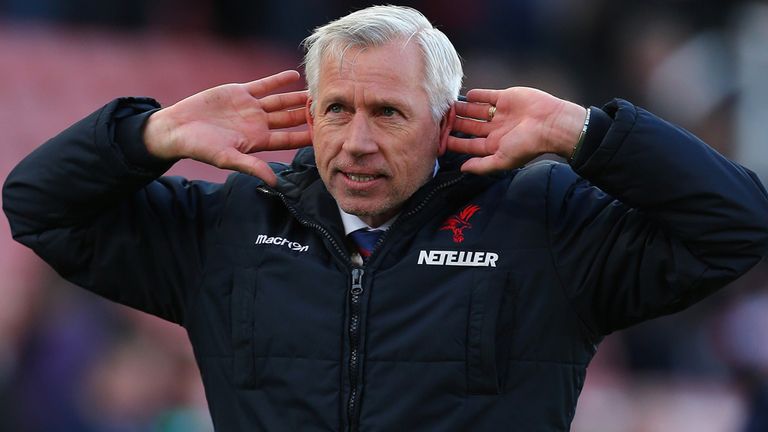 Pardew was impossible to speak to, but didn't want anyone else at the club to speak to reporters. He had a real superiority complex even then, in his first managerial job following a less than spectacular playing career.
The reporters would leave notes for each other on the contacts list to help when they would be doing their clubs. Some Conference managers had 'ring at lunchtime as he works full-time as a teacher' while other managers had their own idiosyncrasies - Neil Warnock's at Sheffield United said something along the lines of  'ring as soon as the press conference finishes or be prepared to be shouted at!'.
Pardew's was much shorter but far less sweet. One four letter word, as far as I remember.
Ironically it was at Reading where Pardew impressed most, with West Ham's pursuit of him causing him to resign and head for the Boleyn in 2003. Promotion to the Premier League and an FA Cup final appearance, albeit ending in penalty heartbreak, followed, but by 2006 he was sacked having presided over West Ham's worst run of defeats in 70 years.
Within two weeks he was back in the game at relegation threatened Charlton Athletic. He wasn't able to save them from the drop, but was quick to point out he should be judged on his team and their ability to mount a promotion challenge the next year. That never materialised, the Addicks finished 11th and the natives became restless. Early in the 2008/9 season Charlton were near the foot of the table after eight games without a win. A 5-2 home defeat against Sheffield United was the last straw for Charlton fans, who stayed behind after the game in their hundreds chanting 'We want Pardew out'. They got their wish in November 2008, when he left by mutual consent.
A short stay at League One Southampton followed. Despite a 10-point deduction, Pardew's team only narrowly missed out on the playoffs, and won the 2010 League Trophy at Wembley. But amid rumours of low staff morale and clashes with chairman Nicola Cortese, Pardew was dismissed.
From being sacked from a third tier job, somehow Pardew fell on his feet to take over a Newcastle team looking to re-establish themselves in the Premier League following promotion under Chris Hughton. Earning a five-and-a-half year contract with the Magpies was an act that surely gained Pardew's agent countless new clients!
A poll of Newcastle fans showed only 1 in 20 wanted Pardew at the helm, but despite his unpopularity, his longest tenure of any job ensued.
In 2012 he guided the Magpies to 5th place and a European spot, and was rewarded with the League Managers Association Manager of the Year award, and in September that year, an eight-year contract extension.
By the end of the following season though he was coming under real pressure, finishing the campaign by losing 15 of the last 21 games, with protests audible at most home games.
A bad start to the next season saw fans set up a website, sackpardew.com, but the Magpies bounced off of the bottom of the league with a run of six wins in all competitions. In December 2014, in a move that probably proved best for everyone, Pardew was given permission to talk to Palace, and when he left for Selhurst Park, Newcastle received substantial compensation for a manager they were under real pressure to sack anyway.
The early signs at Palace were good as Pardew followed a top 10 finish in his first season with a fast start to the 2015-16 season that saw the Eagles in 5th place at the halfway point in the season.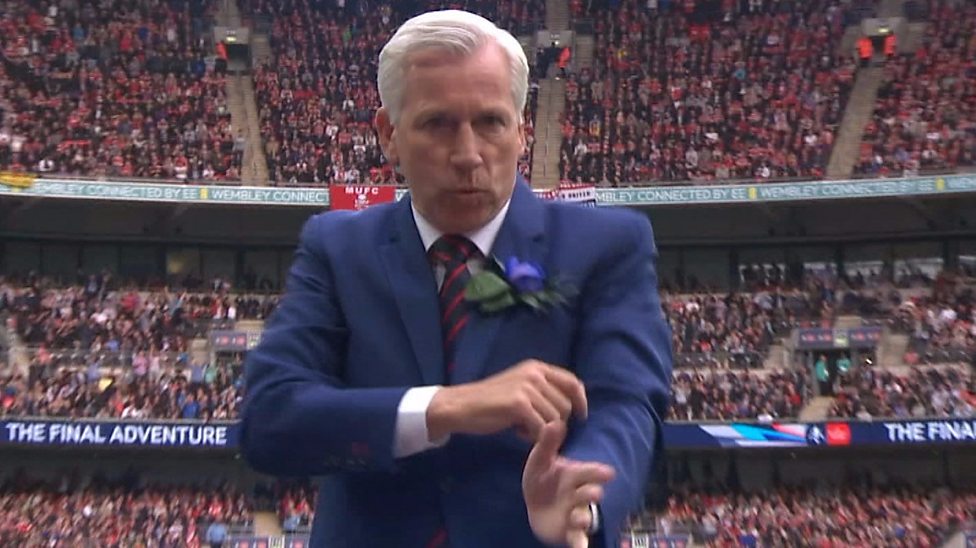 However, in an eerily familiar second half of the season, Pardew's Palace went 14 games without a win and stumbled to a 15th place finish, though they did make the FA Cup final, going down to Manchester United.
The next season was more of the same, and in December last year, after only 6 wins in 36 games in 2016, Pardew was sacked again.
A year away from the game, where he has been linked with every job going but not succeeded in gaining any of them, finally comes to an end with him being named the new manager of West Bromwich Albion.
His first match in charge was an uninspiring goalless draw at home to his last club, Crystal Palace, which leaves WBA winless in 13 and just a place above the drop zone.
Is he the man to turn West Brom around? It used to be that you'd call Tony Pulis when your club needed saving. If he'd been available he might well have been the man West Brom turned to, and if one of their relegation rivals, Swansea say, lose patience with their boss, don't be surprised to see Pulis back and making life hard for Pardew and the Baggies.
Pardew needs to get the restless fans on side, and after the disappointing draw against Palace, a win against fellow strugglers Swansea would be a start in doing just that.