With Leicester hosting West Brom in tonight's Monday Night Football, our Premier League pools are still all to play for going into the final match of week eight. There was also plenty of cash paid out across our three Prem Match Pools, as well as the East Midlands Derby, and further money won in our Rugby, NFL, Golf and Weekend Special games.
Here's who won what this weekend, starting with how our guaranteed Premier League pools stand:
HanFDog leads the way in the 265 runner £2 Coupon and is set for the £187 first prize, as long as West Brom come away from the King Power with the three points but even if they don't, will finish joint top.
Withnail160 and wardiejnr are joint second with 24 points and if both their picks of Leicester comes through, they'll bag two points each to take them joint top in what would be a three way split. LaPlonk can also make it to 26 points, if tonight's match finishes all square, as a draw is worth three points, being a x3 multiplier.
HanFDog is sitting pretty thanks mainly after scoring seven points as Crystal Palace shocked Chelsea 2-1, to record their first win, and goals, of the season, with Wilfried Zaha's goal on the stroke of half time proving to be the winner. Their banker, Watford, scooped 10 points as Tom Cleverley's injury time winner stunned Arsenal, as the shocks continued. They also scored three points each for correctly predicting draws between Liverpool and Man Utd, Burnley and West Ham, and Everton away to Brighton.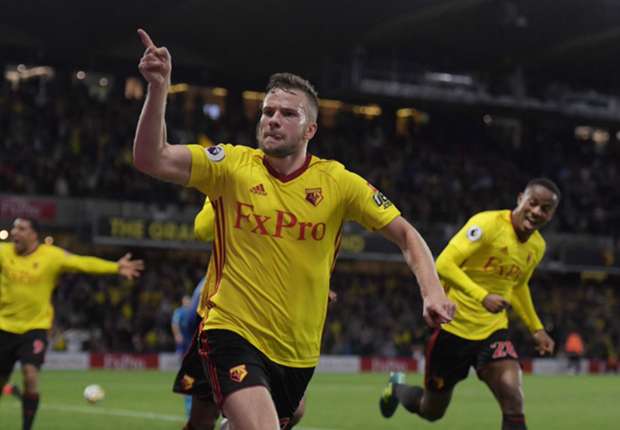 While Annabelle10 is currently top of our £2 Five-A-Side, kennyluck127 is set to take home the £50 first prize. This is due to having Kasper Schmeichel as their Goalkeeper, who is set to start tonight barring any last minute injury, which is worth two points that would take kenny level with Annabelle, whose five players have already played. Although each goal conceded is worth a minus point, each save made will score the Leicester stopper one point, while a clean sheet will scoop 10 points. So looking at how tonight's game might go, you'd back kenny to come away with the top prize.
Ryan Bertrand and Eden Hazard scored kenny just two points each, while Christian Eriksen contributed with a goal in Spurs' 1-0 win against Bournemouth, to score 14 points. But it was Gabriel Jesus who dominated our Five-A-Side this week, scoring 44 points if you picked him as Banker, which is what the top four players did.
Week eight of our Beat the Streak for £1million, saw 15 players fall at the first hurdle in the £5 game. This was mainly due to Chelsea's shock defeat to Crystal Palace, with eight players eliminated. One user chose Arsenal, who were defeated right at the death at Watford, while West Ham's credible 1-1 draw at Burnley knocked out a further two players who picked Sean Dyche's men. Southampton came back twice to draw 2-2 with Newcastle, but that wasn't enough to send the two users who picked them to win, through.
Spurs were the most popular choice, with 18 players through to next week after their 1-0 win against struggling Bournemouth, while the 16 users who chose Man City, cruised into next week as City thrashed Stoke 7-2.
If you've been eliminated from any of our previous Beat the Streak pools, there's a brand new game to play by this Friday, so restart your journey to £1million now!
As usual, we ran a Match Pool for each televised Premier League game, starting with the much anticipated Liverpool v Man Utd clash at Saturday lunchtime. In what was a fairly drab affair  due to Jose Mourinho's defensive tactics, both teams had to settle for a goalless draw, with Liverpool having the chances to take the three points, including being denied by a world class David de Gea save.
MFCGadge picked up the £50 first prize in our guaranteed £2 Match Pool, thanks to Banking a draw, correctly predicting that two or fewer goals would be scored, selecting none of the above to occur in our Pick an Event question, and picking Ashley Young to be booked at anytime.
It was all action at Vicarage Road however, with Tom Cleverley's last minute winner virtually ending Arsenal's title hopes with 30 games still to play. Per Mertesacker had given the visitors the lead before half time, on his first Premier League start for 18 months. Troy Deeney levelled from the spot after Watford were awarded a controversial penalty, before Cleverley's last gasp strike.
SeanJh65 was victorious in our £2 Match Pool, after Banking a Watford win, picking a penalty to be scored in our Event question, and scoring 25 points for coming close to predicting when the first goal would be scored.
TristanChaplin won £50 in our Southampton v Newcastle Match Pool, which finished 2-2. This was due to selecting four or more goals to be scored, Manolo Gabbiadini to score at anytime and for him to score twice in our Pick an Event question, which was his Banker.
It was the big East Midlands Derby on Sunday, in which Derby secured a 2-0 victory over bitter rivals Nottingham Forest. It took the home side just 24 seconds to take the lead, thanks to Matej Vydra, while David Nugent sealed the points early in the second half. CliveCooper won our Match Pool, after picking Derby to win, Vydra to score and Banking Derby to win by two or more.
Rugby Union's European Champions Cup made a return this weekend, with Mr Incredible and mfcgadge finishing joint top of our Handicap Coupon. Their correct predictions included Leinster's 24-17 victory over Montpellier, Exeter's 24-15 win against Glasgow and Saracens' 57-13 thrashing against Northampton.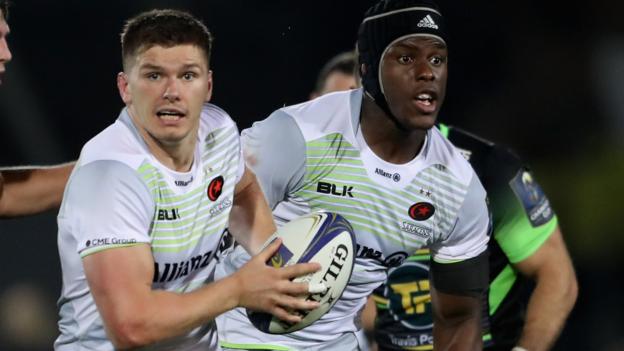 Rob3012 picked up £30 in our NFL Sunday Handicap Coupon, scoring points on eight of the ten matches, which included wins for the Miami Dolphins, Minnesota Vikings, Los Angeles Rams and Banking New York Giants to see off the Denver Broncos.
Kingg won £50 in our Weekend Special, based on the pick of the weekend sport. Their Banker was predicting a draw between Liverpool and Man Utd, while scoring points for selecting three goals to be scored between Watford and Arsenal, Southampton and Newcastle ending in a draw and the Cleveland Browns @ Houston Texans being the match on Sunday which would see the most points scored.
It's a busy midweek of football, dominated by matchday three of the Champions League group stage. There's at least £550 to be given away in guarantees alone, which includes £100 in Coupons for Tuesday and Wednesday, £50 in our Five-A-Side for both days and £50 in each of our five Match Pools featuring the English sides. There's plenty to play for so jump in!