The World Cup is nearly upon us, with England setting out to bring back the trophy for the first time since 1966, despite expectations to do so at an all time low. It must have been quite some time since the Three Lions were as low as seventh favourites to win the World Cup but at around 16/1, getting to the quarter-finals is just about all that's expected.
If you need some added excitement to England's World Cup campaign, look no further than our England Predictor. Whether you think Gareth Southgate's men will struggle to get out the group or manage to win the whole thing, you have the chance to turn your Predictions into £1,000,000 at i-pools! Enter for £5, correctly predict all 11 multiple choice questions to get your hands on the £1million. Seems easy enough?
Here's a look at what your selections might look like in each question:
What will be the correct score in the England v Tunisia match?
England start their campaign next Monday against a Tunisian side playing in their first World Cup since 2006. Tunisia are ranked 21st and are 10/1 to cause an upset win in Monday's Group G clash. An England 1-0 or 2-0 win at a x2 multiplier in our Predictor are among the favoured results, with a 2-0 victory - the same outcome the last time the two met in the 1998 World Cup - looking like a good shout.
What will be the correct score in the England v Panama match?
Southgate's men face World Cup debutants Panama on June 24, hopefully with three points under their belt. Panama are expected to be the whipping boys in Group G, and their world ranking of 55 suggests it. They've struggled for goals as of late, scoring just two in their past six matches and were thrashed 6-0 to Switzerland in March. They have an aging squad with nine players over the age of 30, and despite the fact England have failed to put weaker teams to the sword in recent times, a 3-0 win at x2 certainly can't be ruled out.
What will be the correct score in the England v Belgium match?
It what should be the battle for first place in Group G, Belgium will provide stiff opposition for England in their final group game and a good test of how they will perform against the top sides. Despite superstars such as Eden Hazard, Romelu Lukaku and Kevin de Bruyne to name just a few, Belgium still have troubles with getting the balance of their team right and are far from unbeatable. A 1-1 draw is the favoured result in our Predictor at x2, while a goalless draw is x3. This one is tough to predict but a 1-1 draw might just be the way to go.
How many cards will England receive in the tournament?
For this question, a yellow card is worth one and a red card three. With that in mind, four would have been a correct prediction in 2014, with six in 2010, 12 in 2006, six in 2002 and eight in 1998. England have only ever had three red cards in World Cup history, the last being Wayne Rooney against Portugal in 2006. Either six or seven, eight or even nine, all at x2, would all be sensible predictions.
How many goals will England score in the knockout stages?
Penalty shoot outs don't count for this question, which obviously depends on how far you think the Three Lions will progress. England failed to get out the group stage in 2014, and scored once in 2010 after losing 4-1 to Germany in the last 16, and just twice in 2006 making the quarter-finals. With Germany or Brazil as potential quarter-final opponents, it's unlikely they'll go any further than the last eight, while facing either Poland or Colombia in round two won't be easy. England to score twice at x2 looks a good shout.
Who will be the last team to beat England in the World Cup?
As mentioned before, with Germany or Brazil potentially waiting in the quarter-finals, both are x2 and either are great options. Poland and Colombia are also both x2 but feeling slightly optimistic, you'd back England to overcome either side in the last 16.
Pick one of these events to occur during England's World Cup campaign:
The eight options are; any England player to be sent off, England to score directly from a free-kick in any match, any England match to go to a penalty shoot out, an England player to score a hat-trick, England to score an injury time winner in any game, England to make the final, any England player to win the gold, silver or bronze ball or none of the above. While none of the above is favourite at x1, you can never rule out England being involved in penalty drama at a World Cup, which is x3.
How many goals will England's leading scorer bag in the tournament?
Let's hope it will be more than the one scored by England's leading scorer in both of the last two World Cups! In fact, the last time an England player scored more than twice in a World Cup, was way back in 1990 when Gary Lineker struck four times as the Three Lions made the semi-finals. Given the weakness of England's first two opponents, perhaps the dizzy heights of three at x1 will be the way you go in this one.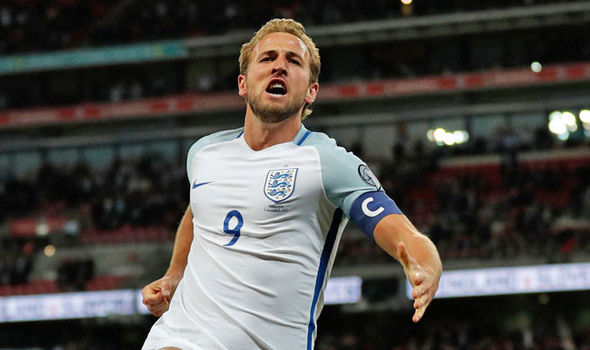 In which minute will England score their earliest goal during the tournament?
England have scored inside the opening 10 minutes at five of their last six tournaments, scoring as early as the third minute against Paraguay in 2006. Between either 7-9 or 10-12 at x2 seem like decent options in our Predictor.
The other two questions are who will score England's last goal of the tournament, with Harry Kane favourite at x1, and how many of England's 23 man squad will be used, with 17 at x2 among the favourites.
Enjoy the World Cup in even greater style by playing for £1million and while your there, check out our other great array of World Cup games, with £25,000 to be won in guarantees alone!