It was a significant weekend of Premier League action at both ends of the table, as we reach the most critical part of the season. Man City's narrow win at Burnley puts them within touching distance of retaining their title with just two games to play. The race for the remaining Champions League spots is still very much alive with not one of the contenders picking up a win between them, while at the other end, Cardiff are now on the brink of an immediate return to the Championship after defeat to Fulham. Here's a look at the three main things we learned from an action-packed weekend of Premier League football:
City's title to lose: Man City overcame another tough obstacle with a narrow 1-0 victory at Burnley on Sunday. That's now 12 consecutive Premier League wins for Pep Guardiola's men and after seeing off Tottenham, Man Utd and a Burnley side formidable at Turf Moor. Although a home clash with Leicester awaits, you could argue City's hardest fixtures have now been successfully negotiated. While Leicester are on the back of an impressive 3-0 victory against Arsenal, City are nearly unbeatable at home with 17 wins from 18. Come the final day of the season, Brighton could well be safe,but in any case it's hard to see City not coming away from the Amex without maximum points.
Pep's men are now a point ahead of Liverpool with two to play, and the Reds have to go to Newcastle before hosting Wolves which, despite winning seven in a row, could prove to be tricky. City's key men are all still in fine form, with Sergio Aguero becoming just the second man in Premier League history to score 20 or more goals in five successive seasons. Although you can never rule out another twist in this league, the fact City have moved as short as 1/5 with the bookies, it'll take something miraculous to deny them a fourth Premier League title.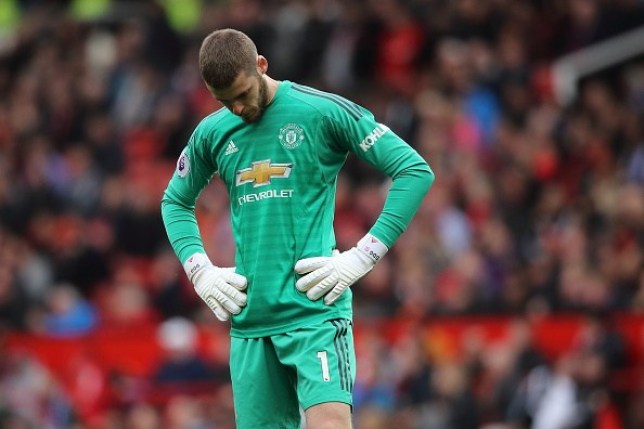 De Gea's future unclear: David de Gea's immediate and long-term future is becoming increasingly unclear after yet another critical mistake by the Man Utd keeper. His failure to keep hold of Antonio Rudiger's speculative drive led to Marcus Alonso slotting in Chelsea's equaliser to leave United three points adrift of the top four and in real danger of missing out.
To highlight de Gea's recent form and perhaps his current state of mind, in his last 123 games, he made three mistakes that led directly to goals, which has been matched in his last four matches. Speculation of a move back to Spain with Real Madrid is never too far away and with his contract up in 2020, it looks as if he could well be off come the summer. Something's clearly not right with his current headspace and after consistently winning points for United single handedly, something had to give at some point. Not only could the seemingly once unthinkable happen, and de Gea be dropped for their next game, but we could well have seen the Spanish stopper in a Man Utd shirt for the last time.
End is nigh for Neil Warnock and Cardiff: It's hard not to have sympathy with Cardiff after everything they've been through this season. Not only did the tragic death of record signing Emiliano Sala take a toll on the club but key decisions, such as that offside against Chelsea, have gone against the Bluebirds to leave them on the brink of relegation. A trip to already relegated Fulham represented a great opportunity for a crucial three points, but Scott Parker's men made it three wins on the bounce with a 1-0 victory, to leave Cardiff four points off Brighton with two games left, and a significantly worse goal difference. That means Warnock's men must beat Crystal Palace on Saturday before somehow claiming three points at Old Trafford, but a crumb of comfort is the fact Brighton still have to play Arsenal and Man City.
Whatever happens, the way Warnock has presented himself in such terrible circumstances shouldn't go unnoticed and they've given a good account of themselves despite a whole host of things going against them, but at the end of the day, it's probably not going to be enough.