2018 has been another memorable year full of sporting drama. From Europe's dominant Ryder Cup victory, to the classic bout between Tyson Fury and Deontay Wilder, and not forgetting Alastair Cook's farewell century, there's been no shortage of standout moments from the world of sport. But none come close to the journey Gareth Southgate's Three Lions put us through this past summer.
For the first time in a long time, England went into the 2018 World Cup in Russia with very little expectations, despite being drawn in a seemingly straightforward group. But how many times have we said that before? In 2010, Fabio Capello's men barely got out of a group comprising of Algeria, USA and Slovenia, while four years later, England finished rock bottom with even Costa Rica putting them to shame. This was different though.
With the weight of expectation lifted from the players' shoulders, they were able to play with freedom and even before the tournament started it seemed as if the fans were going to try their best to enjoy this tournament, whatever happens.
First up were Tunisia, and things couldn't have got off to a better start with Harry Kane putting England ahead early on. Tunisia equalised from the spot before the break and going into the dying stages, it looked like being the same old story we've been used to seeing over the years. But wait. Harry Maguire flicks on Kieran Trippier's stoppage time corner with who else but Kane waiting to pounce and send the country into delirium. Who cares that they barely saw off minnows Tunisia, this time things were going to be different.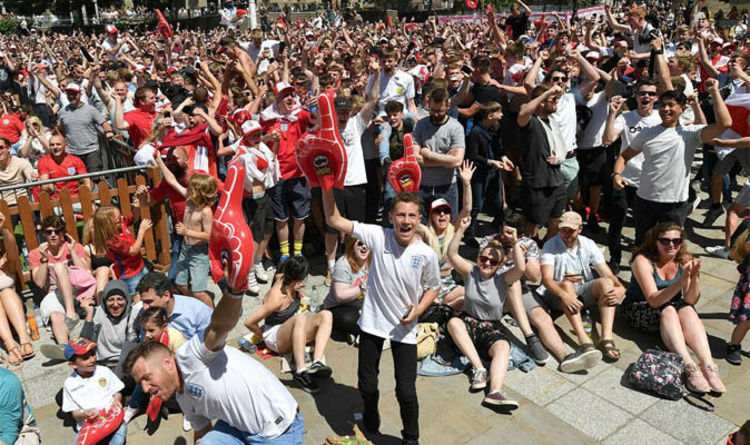 Next came Panama. The Central American outfit making their World Cup debut put up a decent fight even though they eventually succumbed 3-0 to Belgium, but were hardly a team to strike the fear of god into anyone. England never fare well against the underdog though. It took them 83 minutes to break down Trinidad and Tobago at the 2006 World Cup, while who can forget the humiliation to Iceland at Euro 2016. 45 minutes later and England are 4-0 up. A Kane hat-trick and a John Stones brace leads England to a 6-1 victory - their biggest ever at a World Cup. There were scenes of pandemonium at pubs up and down the country. It might have only been Panama but things were different this time.
Belgium edged a dead-rubber 1-0 with both teams fielding their second string, in a game no one wanted to win. Next up were the Colombians in the last 16, without star man James Rodriguez. They still have some decent players but we should be too good for them - things are different this time after all.
In a really scrappy affair, England looked in control for the most part and took the lead through Kane - who else - converting from the spot which looked like being enough until Yerry Mina equalised in the last minute of normal time. Nothing could separate the sides which meant penalties. Oh no. The dreaded decider which has haunted England throughout the years. The memories of defeats to Portugal in 2006, Germany in 1996 and 1990 still haunt us all to this very day. Can we really put those ghosts to rest? Will it really be different this time?
Jordan Henderson steps up for the chance to make it 3-3 in the shoot out. It's saved. If Mateus Uribe converts, Colombia are just one away from making it through. He hits the bar. Trippier puts England back level before Jordan Pickford saves Carlos Bacca's effort. Could it really happen, were the Three Lions really about to win a penalty shoot out at a World Cup?
Up steps Eric Dier. His chance to be a hero. An unspectacular player, both in physique and style, is just the type of hero us fans can look up to, knowing if he can make it, maybe there's hope for us all. Dier makes no mistake and we've done it. Granted all we've done is book a quarter-final with Sweden but it was so much more than that. All the ghosts had been well and truly put to bed and the nation could finally believe again. Maybe football is coming home. Things REALLY are different this time.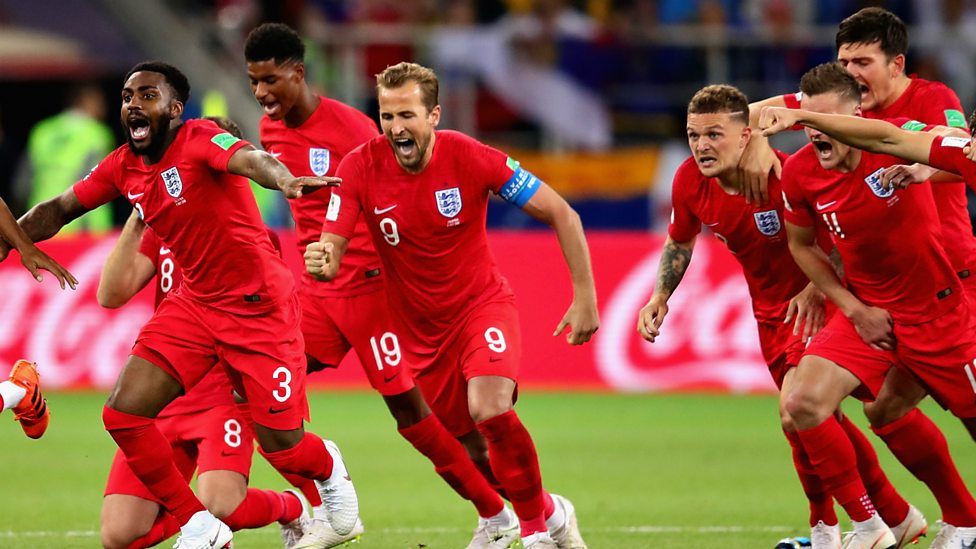 Although England have a poor record against Sweden, the Swedes were never going to pose this new look Three Lions with many problems. Things are different now, remember. Goals from Harry Maguire and Dele Alli seal a comfortable passage through to the semi-finals for Southgate's men. For the first time in 28 years, England had made it to the last four.
Only Croatia stood in the way of a first final since the glory days of 1966. It's not going to be easy, they've got Luka Modric after all. So what? We've got Kane, Alli and Maguire. But it's Trippier who gives England the lead after just five minutes with a sublime free-kick. We're going to do it, aren't we? Millions of loyal fans up and down the country can't help but get carried away with each passing minute England hold on to the lead for. Harry Kane has a great chance to make it 2-0 but he somehow misses. It can't be? Not Kane, not the golden child of English football.
Then on 68 minutes the inevitable happens. Ivan Perisic equalises, and the whole mood of a nation changes. Mario Mandzukic hammers the final nail in the coffin to send Croatia to their first ever final, and end English hopes. Glory had never been so close but yet so far. England fans used to heartbreak were heartbroken more than they ever had been.
Defeat to Belgium in a forgettable third place playoff meant England finished fourth - their joint second best ever finish. It had been a remarkable journey that Southgate's Three Lions put us through and one we won't be forgotting in a hurry. The momentum from that campaign has carried through to the UEFA Nations League, as England will be competing in the semi-finals next June after winning group 4. Maybe we won't be waiting too long before football finally comes home. Maybe things really are different this time.