The 2016 Cheltenham Festival, the jewel in the crown of the Jumps Racing season,  kicks off next Tuesday and i-pools players have until midnight on Monday 14th March to qualify for our Cheltenham freeroll pools.
We will be running FIVE Cheltenham freerolls each worth £100. We like to keep things simple so here's a quick recap of the rules:
Overall Festival Pick 7: pick the winners of the 7 biggest races of the Festival. Will be open for entries towards the end of the week
Tuesday Pick 7: Champions Hurdle Day. Open from Sunday
Wednesday Pick 7: Queen Mother Chase; open from Monday
Thursday Pick 7: World Hurdle; open from Tuesday
Friday Pick 7: Gold Cup day; open from Wednesday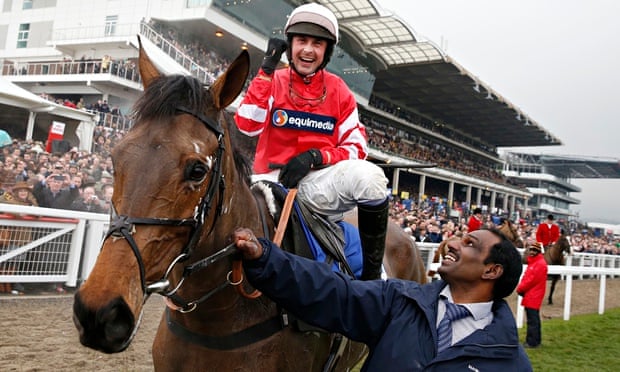 To qualify to enter one or more of these pools all you have to do is to win a PRIZE in any cash pool on i-pools before the deadline (midnight Monday 14th March).
For every one prize you win, you earn one entry into ONE of our 5 Cheltenham freerolls. But you can qualify as many times as you like. So to enter all five you need to have won FIVE prizes.
And you can enter any one pool as many times as you have qualified. As long as your total number of entries in the five pools does not exceed the number of prizes you have won.
You can see keep track of how many entries you have earned here
We will update this everyday
And don't forget you can also enter our Progressive Jackpot in the Cheltenham Pools – you can win £4k for just £1 stake if you can go through the card!
In the meantime, if your looking for some advice on your Festival bets we'd highly recommend our friends at Betting Emporium
Good luck in the pools!