It's another big weekend of Premier League football coming up, as we approach matchday six of the new season. Chelsea and Liverpool are the only teams left with perfect records, while Man City still remain unbeaten. But at the other end of the table, Burnley, Newcastle, Cardiff and Huddersfield are all still looking for their first win and if it doesn't come soon, a long eight months surely awaits.
Another week means another brand new Beat the Streak to play, and another chance to try to get your hands on the £1million Jackpot. Picking 20 consecutive different winners is the aim of the game, which means you'll have to pick all 20 teams to win at some point in the pool, in order to scoop the million. But they're are 40 players in our matchday one game that are just 15 winners away from becoming a millionaire, after picking their fifth straight team to win last weekend.
The big issue for most the 40 players is that they're quickly running out of the big six to choose from, meaning as the weeks go on, it's only going to become more difficult to pick a winner which is why the key is trying to save the bigger teams if possible. That's what Bookiebasher has tried to do, with Bournemouth, Everton and Crystal Palace among their correct picks so far, and Man City, Man Utd, Spurs and Arsenal all left in the bag.
Who will you go for in our Matchday six pool?
As with the fist 19 weeks of the season, there's a brand new Beat the Streak to play this week. It might be a week to use up one of the lesser teams, looking at who the so called top six are playing.
Although champions Man City are away to winless Cardiff, City have already been held at a newly promoted side this season - 1-1 at Wolves - and are coming off the back of a shock 2-1 defeat to Lyon in the Champions League. Picking away teams in the Beat the Streak is always a risky strategy so it could be worth leaving City for a later date, the same could be said for Spurs who travel to Brighton on the back of three straight defeats.
Chelsea are also on their travels, facing a West Ham side in buoyant mood after their impressive 3-1 victory at Everton, who will be looking to put right that defeat when Mark Silva's men take on Arsenal at the Emirates. Both those team should be left alone, leaving Man Utd at home to Wolves and Liverpool against Southampton as viable options in games they both should win.
Jurgen Klopp's men have been excellent so far this season, with five wins from five in the league, including a 2-1 victory at Wembley against Spurs last weekend and a fine 3-2 win against PSG midweek. A Southampton side who've been struggling to kill teams off will surely be no match away to the joint league leaders.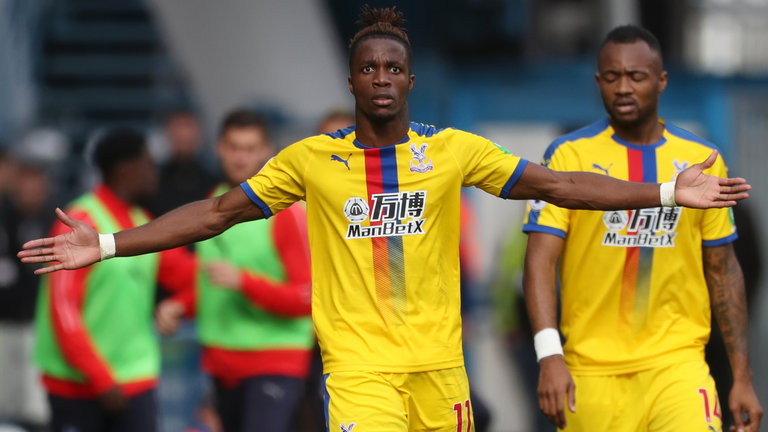 There are also a couple of options if you want an alternative pick, considering you'll need to pick every team at some point if you're to get your hands on the Jackpot. Crystal Palace host a Newcastle side who are still looking for their first win of the season, and it could well be worth backing Roy Hodgson's men. They've had a decent enough start to the season considering expectations, coming away from Huddersfield with a crucial 1-0 victory last Saturday. Providing starman Wilfried Zaha takes to the Selhurst Park pitch, Palace certainly have a great chance of getting their first home win of the season.
On the other hand, it looks like it could be a long old season for Rafa Benitez and Newcastle. They've only picked up a point so far, a disappointing goalless draw at Cardiff, although they have given Spurs, Chelsea, Man City and Arsenal fairly close games. Their defensive approach though has left fans starting to fear the worst, and already the game on Saturday could prove to be a pivotal point in their season.
Despite a disappointing 4-2 beating at Bournemouth, Leicester are firm favourites to get back to winning ways, against a Huddersfield side still searching for their first win of the season and looking odds on for a return to the Championship. The Foxes are obviously missing Riyad Mahrez after his summer move to Man City, but James Maddison has impressed since signing from Norwich, standing out in the number 10 role. They need a reaction after last week's humiliation so expect a backlash, which could spell bad news for Huddersfield, who will probably be featuring a lot in our Beat the Streak preview blogs in the coming weeks, and not in a good way.
Now you've been well informed on the best choices to pick this week, get your selections into our brand new game for just £1, or don't forget to make your new selection if you're still in an existing pool.