John Stones started his professional career with a game at Rochdale, Dele Alli made his pro bow under the bright lights of Cambridge City (not United) and Jamie Vardy started life as a league pro with a game against Torquay United. All three will make the plane for Euro 2016, barring injuries, and all three should feature at some point. They are a great advertisement for all Premier League clubs abandoning their academies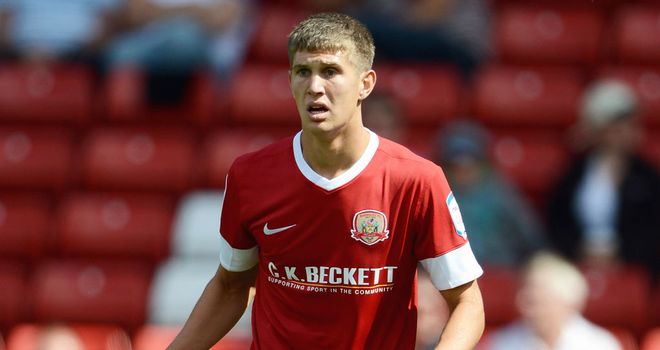 The EPPP (Elite Player Performance Plan) was introduced in 2011, effectively giving Premier League clubs greater control over youth systems and the cream of the youth crop in this country. It fixed the fees for poaching kids below the age of 16 to almost nothing and effectively rebranded the existing youth leagues.
The results have been such that the talent well has dried up so much that a 22 year old with five Premier League appearances merits a call-up and a 19 year old who was playing in League One last season can be held up as the saviour of English football. The tales of Jesse Lingard and Dele Alli offer perfect contrast for assessing the merits of Premier League academies.
Lingard is 22 years old and has managed 59 professional appearances, scoring 13 times. Of those 59 games, 53 have been at Championship level. Lingard was an FA Youth Cup winner in 2011, and was capped at England U-17 and U-21 level before his full international call-up.
Alli is not 20 until April, and this weekend should make his 100th career appearance against West Ham. Alli has represented England at every youth level, but only made his U-21 bow in 2015. Alli has been a clear beneficiary of regular competitive football. Expectations were quite low when he started the season at Spurs, but within a few games he had cemented his place in the side and was touted as an England player of the future. The future has very much become the present and the real question is will he make the starting XI come France?
Players such as Angel DiMaria, Juan Mata, Ashley Young and Ryan Giggs have blocked Lingard's path to the United first-team, so had Lingard started his career at Bournemouth, he would now be 13 games into his Premier League career. It's likely he'd have double the amount of games behind him and more than 30 league goals to his name. He'd also have experienced the joys of two promotions, won games regularly and would be wanted by many of the top clubs in the country. He'd probably be more deserving of an England call-up than the real Jesse Lingard, but Scott Dann might argue that he probably wouldn't have one yet.
I use Bournemouth as an example because they are yet to grant a Premier League appearance to a product of their academy. Such are the trappings of wealth in the Premier League that clubs are terrified of losing Premier League status and a battle for Premier League survival is no place to blood youngsters.
A prime example of the Premier League's failure to blood youngsters is Duncan Watmore of Sunderland. Discovered at Altrincham in the Conference North, Watmore was averaging almost a goal every three games and had 48 appearances in senior football before his 19th birthday. He still averages almost a goal every three games for Sunderland, but has just the single goal. Watmore hasn't been trusted in Sunderland's almost perennial struggle against relegation.
Arguments could be made that top academy prospects at the bigger clubs may not make it at their initial club, but do come out as decent Premier League players. However, with regular competitive football in their development year's players could emerge earlier. The current stockpiling of young talent, witnessed at Chelsea and Man City, only exacerbates the problem further. Would Lewis Baker, of Chelsea, be closer to the England set up now if he'd have started his career at Barnsley alongside John Stones?
Stones, Alli and Vardy cost their current clubs the princely sum of £9m meaning Premier League clubs would not exactly be priced out of buying the best talent. Such finances would be much needed lower down the football food chain, and could help unearth the next Jermaine Anderson or Ben Godfrey (Seriously; Check them out).
Alli and Stones, especially, are proof that regular first team football at a young age can aid development more than training with big names in contactless sessions three or four times a week. The current talent hoarding at bigger clubs is depriving potential young stars of the irreplaceable education first team football can give them. Getting rid of the academies at the top clubs may well sound severe, but would solve one problem in the current national team malaise.