Week five is done and we're well into the 2018 season. But what have we learned so far?
A Chiefs-Rams Super Bowl would be one of the most attractive ever.
The Kansas City Chiefs have exploded this season. With Patrick Mahomes, Andy Reid's side has a dynamic, clever quarterback with the ability to make surgical throws in tight coverage.  They have so many weapons and it's simply impossible to use two guys on any of them, lest you leave Tyreek Hill, Travis Kelce, Sammy Watkins, Kareem Hunt or Chris Conley unattended.
So you leave Tyreek Hill (4.31 second 40 yard dash) and Travis Kelce (6'5") in single coverage and they make mincemeat of their markers. With clever bunch formations (think a Tony Pulis corner, where everyone runs into each other and one bloke seems to find three yards of space for a free header), they're just about impossible to stop. Even Jacksonville couldn't do it last week. This means their terrible defense doesn't really matter.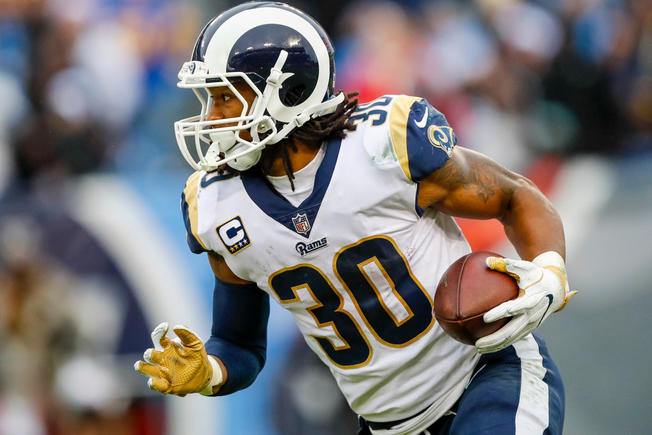 The Rams are a better team overall. Their defense is substantially better – elite, actually – and they have a supremely efficient offense, led by Todd Gurley, the running back. Jared Goff is finding open receivers and making important throws. The team is well organised, well coached and well run. They've bet the house on being able to win the Super Bowl this season or very soon after, as they have players on big contracts which they can't support for very long, given the salary cap limitations.
If these two teams get through their respective halves, it could be one of the great Super Bowls of them all. Who booked Maroon 5 for the halftime show? They'll have to cancel them and reform Oasis.
The rookie QBs are good.
4 of the 5 have started games now - Sam Darnold has excellent pocket presence for the Jets; Baker Mayfield doesn't have good movement, but he's a step up on what Cleveland have had for a long time; Josh Rosen will be the franchise QB for some time as Arizona rebuild their roster and Josh Allen is the mercurial spark Buffalo's impotent offense has been crying out for.
That's one eighth of the entire NFL with new guys under center, leading their teams for the next five, ten, fifteen, maybe even twenty years.
The New York Giants took Saquon Barkley instead of getting a new QB and their fans must be regretting the choice. It's so hard to get a good quarterback.
The real stars of the draft class are on the other side of the ball
The defensive back class of 2018 is outrageous. We thought it would be good but…boy!
Cleveland raised eyebrows in the draft when they took Denzel Ward with the fourth pick. He's a difference maker on the defense, though, and their top two draft picks have been excellent in the first five games.
Minkah Fitzpatrick's Miami Dolphins won the first three games of the season, with him being part of their success. Jessie Bates has contributed to the Bengals topping the AFC North. Justin Reid got his first interception for the Texans this past weekend. Tre Flowers has been a real boost for a weakened Seattle team.
But let's talk about Derwin James for the Chargers. He's playing for a good defense, coordinated by former Jaguars Head Coach, Gus Bradley. He's made 31 tackles, three sacks and an interception. Let's drill down into that a bit. He's 6'2", 215lb and runs 4.47 forty. He's a speedy defensive back with bonus physicality. We knew this already. Here's the scoop, though: he's been everywhere. He covers receivers, he tackles tight ends and he blitzes and clobbers quarterbacks. Three sacks in five games would be fantastic for a rookie defensive end. He's a safety!
Minnesota's offensive line is a joke…but the Vikings are still laughing.
You know when you're walking into a light breeze? That's about the level of resistance defensive linemen have been feeling when playing against the Minnesota OLine this season so far. They're protecting him in the same way Les Dawson protected his mother in law (if you were born before 1980, google it). It's a complete farce, frankly, for a team that aspires to win it all this year. Two players – Jerry Hughes of Buffalo and Aaron Donald of the LA Rams – have each managed 13 pressures against them in a single game. Thirteen.
But Kirk Cousins doesn't seem to care. He's been releasing the ball quickly enough for it not to matter that he's got 20 stone brutes hunting him down without so much as a how-do-you-do from the guys supposedly protecting him from trouble. The Vikes have been able to do enough damage with Cousins to stay in the hunt for honours.
The North is wiiiiiiiide open.
Following on from this, it's great to see four competitive teams in the NFC division. Aaron Rodgers is doing his thing in Green Bay, making the most of some average and young receivers. Detroit had a shaky start but have finally had a 100 yard rushing game, thanks to rookie Kerryon Johnson. Chicago getting Khalil Mack is massive and Trubisky is able to keep the offense ticking over. It has gone from a two horse race to a four horse race.
In the AFC, Pittsburgh have suffered the loss of Lev Bell for a while and seemingly some behind the scenes grumblings. On the field, they're simply not the same threat. Baltimore are a sneakily good side now. Cincinnati have a good defense and the offense is firing. And Cleveland are no longer pants. They're better than not pants, actually. They're bordering positively unpants.
This is what good coaching and good drafting does for a franchise; bad teams get competitive quickly. If you know who's winning these divisions, you're lying. Keep watching the North this season. It's sure to be full of twists and turns.
Atlanta have gone from dark horses to sitting ducks, on defense at least.
I have rather beautifully managed to show why predictions are a bad idea. Early into the season, the Falcons have lost most of the defensive starters, either for a short while or the whole season. It's a grim situation and the salary cap and roster limitations mean that no one can really survive this scale of loss. The Falcons are getting hurt by opposing offenses. It seems implausible that they'll be able to recover from this to mount a Super Bowl run, so you can probably scratch that one now.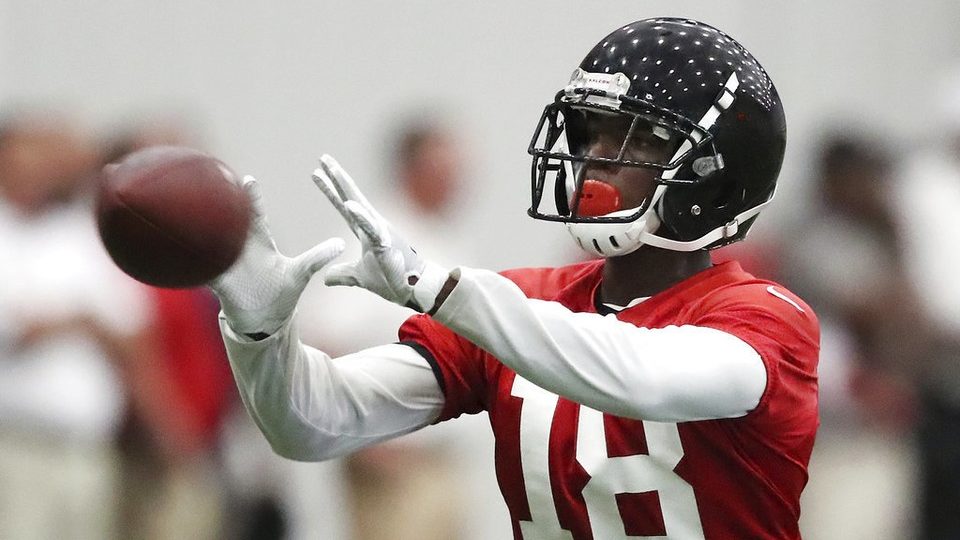 On offense, they've found a star in wide receiver, Calvin Ridley, who's benefited from the playbook being amended to get Julio Jones further downfield. The space behind is open for the rookie and he's done a cracking job so far of exploiting that. He's my offensive rookie of the year right now.
Another predictable NFL season then, eh?
The most wonderful thing about this sport is how quickly things change. If you support Fulham, you can't think about Champions League in 2020 and winning the league in 2021. Ask a Cleveland Browns fan and they might well say 'why are we waiting that long?'
There are very few constants: good coaches improve teams, good front offices bring in good talent…and the Patriots don't start playing properly until October.
London prediction?
Go on then.
Seattle 24 Oakland 23.
Keep playing the games on i-pools and any suggestions in the comments below on things you'd like covered or explained in future blogs are welcome.