If you're looking to join in the fun of the 2016 World Series of Poker from the comfort of your own home - or anywhere else - then i-pools is the place for you this summer.
The annual festival of poker starts this week in Las Vegas, and we have plenty of pools covering the whole seven-week (69 event) Series as well as individual tournament pools to make sure the big name pros aren't the only ones winning money this summer!
Our Series-long WSOP Pools closes this weekend as the Series gets underway Stateside with the massive Colossos tournament which may well attract 24,000+ entries.
Will either of the Phils, Hellmuth or Ivey, win a bracelet?
Will anyone win more than one? Who will do best out of last year's November Nine?
If you reckon you know the answers to these, any much more, there's action in the £2, £10 and £50 entry pools!
Our second Series Pool is a good old fashioned Fantasy Poker Pool. with £1,000 guaranteed in the £2 entry, and action in the £10 and £50 buy-in Pools too.
All you have to do is select one from each of the seven categories - WSOP Champs, WSOP Legends, Highstakes Superstars, Online Wizards, Team GB, European Raiders and Ladies - and score points depending on their performance, from five points for a cash up to 100 for winning a bracelet! Double points for the Main Event.
Finally, for a more impulsive experience jump in the Fantasy Match Ups pool which closes when the first $10k event starts – event #3 - the $10k 7 card stud. Not the sexiest event of the Series but a World Championship at stake. Just pick a player to play heads up for WSOP $ and earn you points.
Once the Series Pools are closed, we've picked out the biggest and best tournaments to run individual games, culminating in the Main Event on 9th July.
The events we're running Pools on:
Event #9 June 7 £10k Heads Up
Event #20 June 13 $10k Razz
Event #24 June 15 $10k HORSE
Event#39 June 23 $10k 6max
Event #51 June 29 $10k PLO 8max
Event #55 July 2 $50k Players Championship
Event #62 July 6 $25k PLO
Event #67 July 8 One Drop
Event #68 July 9 $10k Main Event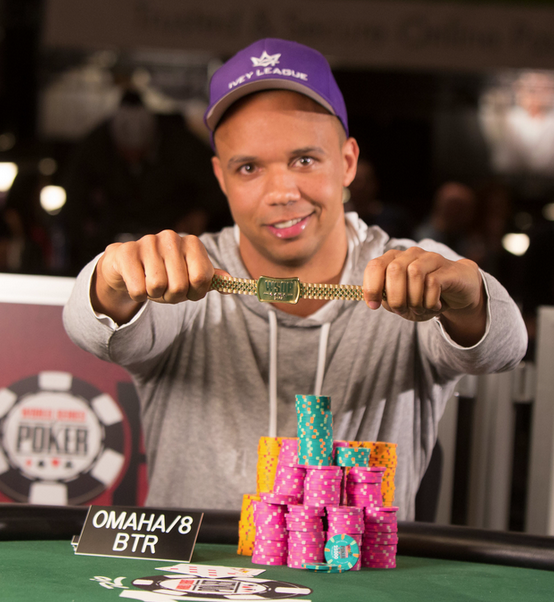 To mix it up a bit, some of these will be fantasy games, where you're asked to pick a team much like the second Series long Pool, while the others will be coupons, awarding points for correct predictions and the scorer of the most points scooping first prize!
We're also spicing things up by adding a few %s that we've invested in a few i-pools regulars to the Prizefunds. We'll be announcing these throughout the series on Twitter and Facebook. So follow us to sweat team i-pools!
At i-pools we've worked hard to get the balance between skill and luck just right, so if you just fancy a quick punt, guessing the answers won't put you at too much of a disadvantage, but if you've got the time and inclination, a little research might give you that extra little something to grab first place.
But if you are the analytical research type, Twitter is one of the best sources of info. Whether he's spending all his time in a cardroom in Macau or a courtroom in London, it doesn't matter how good Phil Ivey is if he isn't playing at the World Series. Whether it's on his own Twitter, a poker site's, or someone else's, the info might be there to save you making a bad pick.
Can Jake Cody take down the WSOP Heads Up bracelet for a second time? Will another new school player follow Mike Gorodinsky in lifting the Chip Reese Trophy awarded for winning the Players Championship? Can Joe McKeehan make another deep run after winning the 2015 Main Event?
We have Pool for every budget, from £2 to £100, and big money prizes on offer. You can play against everyone, privately, heads up or 10 max. What's not to like?
Shuffle up and jump in the Pools!