The huge summer of sport is set to be taken up a notch. With the Ashes and the start of the 2019/20 football season just around the corner, it promises to be an exciting few months of sporting action, especially right here at i-pools. We've currently got four Jackpot Predictors open on the site for you to play, with £1 Million up for grabs in each. All four are open to play for the next month, giving you plenty of opportunity to win the huge prize of £1 Million. Simply enter for either £2 or free depending on the game, get every prediction correct to scoop the Jackpot. Read on for a more detailed explanation of how you can turn your sporting predictions into some big cash…
Ashes Predictor:
You've got until August 1 to get your free entry into our Ashes Predictor, with 11 correct predictions winning you £1 Million. It should be an explosive series given the hype after England's sensational World Cup victory earlier this month. Here you must predict what you think the outright series score will be, with an England 3-1 or 3-2 victory the favourite. Also  answer questions on who you think will be the highest scoring batsmen, which bowler will take the best bowling figures over the five Test matches, how many hundreds will be scored in the series, what will be the highest and lowest innings total, and much more besides. Think you've got what it takes? Don't miss out on your FREE go at £1 Million! 
Football season Predictor:
This is open until August 24, giving you a couple of weeks after the start of the season to enter, where you should have a better idea of how each team might get on. This pool is £2 to enter, with also £100 on offer in consolation prizes to the winner if you don't manage to get your hands on the £1 Million. You get to predict who you think will win all the major domestic competitions - Premier League, Championship, League One, League Two, FA Cup, Europa League and the  Champions League - as well as picking a team to finish bottom of the Premier League, and a player to be the top scorer in the top flight. Obviously, the only way to win the Jackpot is to make 11 correct predictions but to win the £100 consolation, you just need to score the most points in the pool. There's one point on offer for each correct pick, multiplied by the figure in brackets, ie if Liverpool win the league at x2, you'll score two points.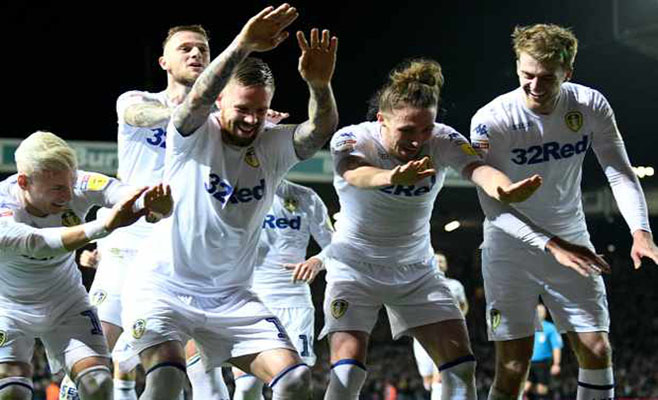 Championship Predictor:
This is also £2 to enter with a £100 consolation guaranteed if again the £1 Million proves to be out of reach. There's 12 questions to answer in this one, including who you think will win the Championship, with Leeds, Fulham and West Brom clear favourites at this stage. You must also pick from a list of teams to get promoted via the play-offs, a potential outsider to qualify for the top six, and a team to finish bottom, with the likes of Barnsley, Charlton, Wigan, Millwall and Luton decent shouts. There's plenty more predictions for you to get your teeth stuck into and you have until the start of matchday three - August 17 - to get your picks in.
Premier League Beat the Streak:
If all that wasn't enough, our Beat the Streak is back for the third season running. In this Last Longest game, enter for £2 and pick a team to win their Premier League match each matchday and if they do, you'll move through to the next week but a lose or draw means you're out. In order to get your hands on the Jackpot, you must pick 20 consecutive winners, but you can't pick the same team more than once, so being shrewd with your selections and saving the bigger teams for when you really need them, could be what's required. The great thing with our Beat the Streak is there's a brand new game to play for the first 19 weeks of the season so there's no need to feel too disheartened if you fall early. No one is yet to pick 20 consecutive winners in the previous two years, with 15 the longest streak. Will you better that this season?
With four chances to win £1 Million currently up for grabs at i-pools, make sure you make the most of this rare opportunity and increase your chances of getting your hands on the big one!