Forget the Royal wedding, there's only one show in town on Saturday - the FA Cup final. Chelsea face Man Utd with both teams looking to save relatively disappointing season's by getting their hands on the final piece of silverware available for both clubs.
Antonio Conte could well be signing off as Chelsea manager after the cup final and will want to do so with a trophy, while Jose Mourinho would love nothing more than getting one over on his former employers.
As usual, you can predict all the key action in our pools, with a Cup Final Quickie and a Match Pool to play. In our Quickie, there are 10 yes or no questions to answer, including whether or not you think Chelsea will win the cup, if there will be a goal scored in the first 20 minutes and more.
Our Match Pool, with at least £100 guaranteed in the £2 game, has seven questions to answer. This includes six multiple choice questions with 20 points on offer for each correct prediction, multiplied by the figure in brackets, while our nearest the wins is worth 25 points. You can also enter the Progressive Jackpot for £1 more, with up to £7,000 to be won if you get every question spot on.
We take a look at what your selections could look like:
Question 1: What will the result be? This question includes extra time, with all three options a x3 multiplier, meaning if either team win, you'll score 60 points. Man Utd probably slightly edge it if recent form is anything to go by, and the fact many first team regulars have been well rested in the past few weeks.
Chelsea head into the final in poor form, with a dismal 3-0 defeat at Newcastle which followed a disappointing 1-1 draw at home to Huddersfield as they ended the season in fifth. There's been plenty of rotation in recent weeks with Conte struggling to find 11 players in form, as the likes of Victor Moses, Alvaro Morata and Cesc Fabregas have underperformed leaving the Chelsea boss with a few selection headaches.
It's hardly been plain sailing for Man Utd either however, with top scorer Romelu Lukaku struggling to make the final through injury, but it appears they have more attacking match winners in Marcus Rashford, Alexis Sanchez, Anthony Martial, Jesse Lingard and Juan Mata. In what will probably be a tight and scrappy affair, a Man Utd win just about gets the vote, and could be worth Banking to score you double points.
Prediction: Man Utd (x3)
Question 2: How many goals will be scored? The obvious favourite would be two or fewer at x1, if you consider the fact Mourinho will no doubt be parking the proverbial bus while Chelsea have struggled to break teams down recently, an example being how Huddersfield proved to be a stubborn resistance a couple of weeks ago. That being said, the last time two or fewer goals were scored in a final was back in 2013 when Wigan shocked Man City 1-0, with the last two finals finishing 2-1, bringing three or more goals also at x1 into play. However, it's hard to see there being too many goals, so two or fewer it is.
Prediction: Two or fewer (x1)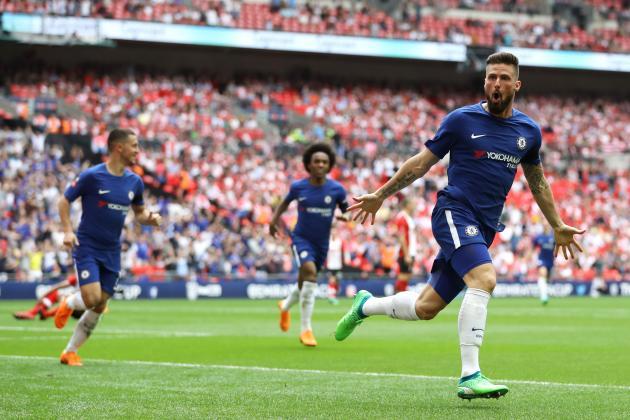 Question 3: Pick a player to score at anytime. With five FA Cup goals to his name so far this season, Lukaku at x2 would be an obvious choice if he wasn't an injury doubt but you are able to change your selections right up until the 5:15pm kick off.
Olivier Giroud has proved to be a shrewd signing since joining in January with five goals in 17, including four in his past seven, and scored the opener in their 2-0 semi final win against Southampton. He's a decent shout at x2, while Marcus Rashford is also x2 and if Lukaku doesn't make it, you wouldn't put it past the youngster to find the net as he usually does when given a chance to start up front.
Prediction: Rashford or Lukaku (x2)
Question 4: How many corners will be taken? This is one of the questions in our Match Pools which are a bit of a lottery, but if stats are anything to go by, Chelsea averaged 10 corners per game - six for and four against - in the Premier League this season, while it was 10.4 for Man Utd, which would make 10 or more corners at x1 an informed selection.
Prediction: 10 or more (x1)
Question 5: Pick an event to occur. These include will the Chelsea keeper make five or more saves, will either team come from behind to win, will an own goal be scored, will a penalty be scored, a goal in added time of either half,  a red card shown, a sub to score or none of the above. A sub to score is x2 and is definitely worth considering especially the longer the game stays level and the fact extra time is a possibility.
Prediction: Sub to score (x2)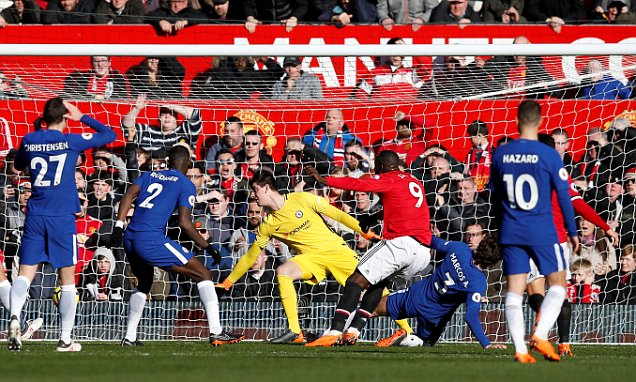 Question 6: Pick a player to receive a card at anytime: Our list includes six players from each team, with Ashley Young, Antonio Valencia and Marcos Alonso the biggest offenders with nine yellow cards each this season. Paul Pogba also can't be ruled out with six yellows and red to his name this season but Valencia just edges it.
Prediction: Valencia (x1)
Question 7: In which minute will the first goal be scored? This is a nearest the wins, with 25 points on offer for getting it spot on while you can also score points for coming closest. This is another tough one to get but I would go with somewhere between 55 and 70 minutes, as this one could take a while to get going.
Prediction: 63rd minute
Enjoy the cup final in style here at i-pools and don't forget to enter the Progressive Jackpot to attempt to turn your predictions into big cash!