Thrashed again to go 3-0 down after three Ashes Tests, the Little Urn already handed over to the old enemy with the series lost, and another 5-0 whitewash now an odds on chance, it's hard to see any positives for Joe Root's men.
It was a humiliating defeat after getting themselves into a strong position in the third Test. 368-4 became 403 all out as the latest horror collapse saw England lose 6-35 in the first innings, before a 301 run partnership between Mitchell Marsh (181) and Steve Smith (239) led Australia to a mammoth 662-9, declared.
Josh Hazlewood then tore through England to claim a five wicket haul, as the visitors made just 218, despite the best efforts of the rain gods, to crumble to defeat by an innings and 41 runs, and more importantly, relinquish the urn before Christmas.
Three of their most reliable warriors, players who will go down in English cricket history, look to be at or very near the end of their Test careers too.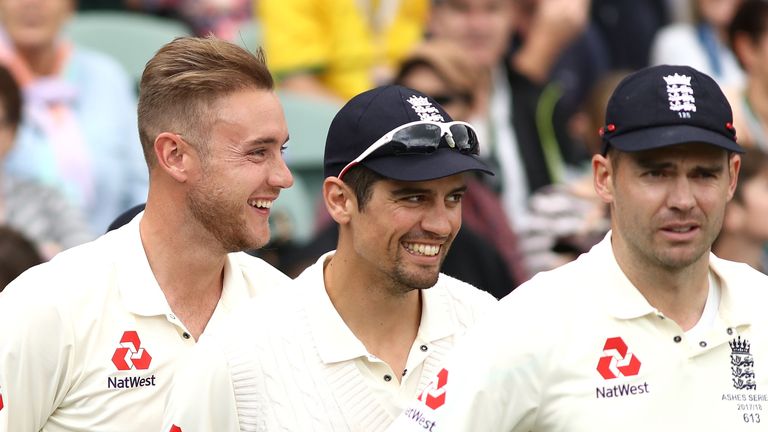 Jimmy Anderson and Stuart Broad celebrated 100 Tests played together in this series, but they're nowhere near as potent as in days gone by despite wickets that should help the pacemen.
Watching Broad toil to the second worst figures in Ashes history, 0-142 from his 35 overs in the first innings of the third Test was painful, ever more so given the Aussie pacemen had looked dangerous on this same pitch.
Even more worrying, Alistair Cook, for so long an institution at the top of the order, and who almost single handedly won the Ashes for England in Oz eight years ago when he scored 766 at an average of just under 128, looks like a retirement waiting to happen.
He has scored 83 at under 14 in this Series so far, and he's gone nine Test innings without passing 50, his worst ever run.
These are three of the 10 most capped England players in history, a list topped by Cook who made his 150th appearance at the WACA.
Anderson and Broad are first and second in the England all-time wicket taker list with 518 and 393 wickets respectively, but time is also catching up with them.
There are already calls for change, and with their aging stars not exactly setting the world alight, those calls are getting louder, but which changes can England make?
Four years ago, when England were also 3-0 down at this stage (which they have been every Ashes series Down Under this century bar one), Graeme Swann decided to call time on his England career. Monty Panesar was recalled to take up the spinning duties with little effect, while Matt Prior was dropped for Jonny Bairstow.
Defeat in the fourth Test saw England ring more changes, with Boyd Rankin and Scott Borthwick coming into the attack...never to be been seen again in England colours.
There are already calls for young leg spinner Mason Crane to be given a chance, and while that may be a bit like throwing a kid to the lions given how rampant this Aussie team is, he can't do much worse than current number one spin option Moeen Ali, who has managed three wickets in three matches so far.
England look in desperate need of more pace, and Jake Ball, who was a little unlucky to be dropped after doing okay (but no better) in the first Test, could come back in, as could Mark Wood, hopefully back to full fitness.
It's very hard to stop the rot once it sets in, and Steve Smith has already said he'd love to complete a whitewash in his first Ashes series as skipper.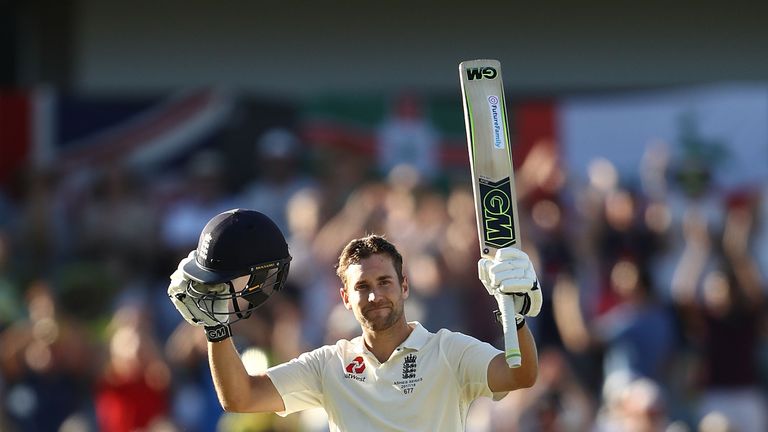 The form of the relative newbies, Dawid Malan, Mark Stoneman and James Vince has been a small positive for the tourists, but without their experienced men firing and, Ben Stokes apart and all the baggage and controversy his return would bring, few really exciting alternatives are waiting in the wings. This could be a long few weeks for England with the series already gone and the Aussies smelling blood.
England must learn the lessons of Borthwick and Rankin and not just throw new players in against an in form team that could destroy them for good, but changes will be forced on them sooner rather than later and it's time for the whole squad, veterans and newbies alike, to stand up and be counted if they're to avoid humiliation.
Fourth Test Pools:
The fourth Test starts 11:30pm Christmas Day UK time, and even if there's little left riding on it for England, there's plenty to play for right here at i-pools.
We'll be running our usual Fantasy and Predictions games for the match, along with daily Predictors for each day.
Both are simple to play. In our Pick 5, choose five players - a Top Order Batsmen, a Batsman, All Rounder, Wicket Keeper and Bowler - to make up your team and if they scoop the most points, you'll take home the biggest share of the prize fund, which will start at £100 in the £2 game.
In our Test Match Predictor, answer eight questions on how you see the match panning out. This includes predicting the match result, who will take the most wickets, score the most runs, what the highest individual score will be and more.
With the Ashes urn now in Australia's grasp until at least 2019, don't let that put you off getting close to the action right here at i-pools!