The England cricket team are heading into next week's ICC World Cup in fine form. The odds are certainly with Eoin Morgan's men, with the bookies making England around 2/1 favourites to win their first ever World Cup. Here's three reasons why they might not get a better chance to break their duck:
Power packed batting:
England's batting has reached unimaginable heights, considering the shambolic 2015 campaign down under, where defeat to Bangladesh knocked them out at the group stage. But ever since that fateful day, England have changed the way they approach ODI cricket, with an aggressive and targeted approach, that makes them rightfully the best ranked team in the world today. This was demonstrated in full force during this month's 4-0 clean sweep of Pakistan, scoring more than 340 four times in a row, including chasing down 359 and 341: two of the top 11 biggest chases of all time. They also hold the record for the two highest ODI totals ever, with their 481 against Australia last year the biggest. Important to note that nine of the 10 biggest totals in England's history have come since 2015.
It's hard to find an obvious weak link in the top seven too. Starting at the top of the order, Jason Roy and Jonny Bairstow have both been in impregnable form, recording seven century opening partnerships in 26 innings at 7.18 runs an over, giving England the perfect platform for consistent big totals. They both averaged more than 70 - Bairstow 70.33, Roy 92.33 - in the Pakistan series, but if one of them falls early, they've still got Joe Root, Eoin Morgan, Jos Buttler and Ben Stokes to come, who are all in good nick, and who all averaged more than 50 against Pakistan.
Home advantage:
Overall, England haven't lost an ODI series (that one-off defeat to Scotland doesn't count!) since the start of 2016, which extends back to 2015 and covers eight series at home. Six of their biggest 10 ODI totals since 2015 have come at home, while they've won their last 17 matches while chasing in England.
As we all know, home advantage is a pretty big deal in cricket, with the last two host countries winning the World Cup, and it seems England have all bases covered on these shores. Whether it's seam bowlers such as Chris Woakes and Liam Plunkett to make the most of any early swing, or that power packed batting line-up that will almost certainly make full use of the flat decks we've become accustomed too in recent times, this England team are hard to beat, particularly at home. One more last stat to throw at you - they've won 15 of their last 16 completed ODI's in England, beating fellow favourites India, Australia and Pakistan. Not bad going.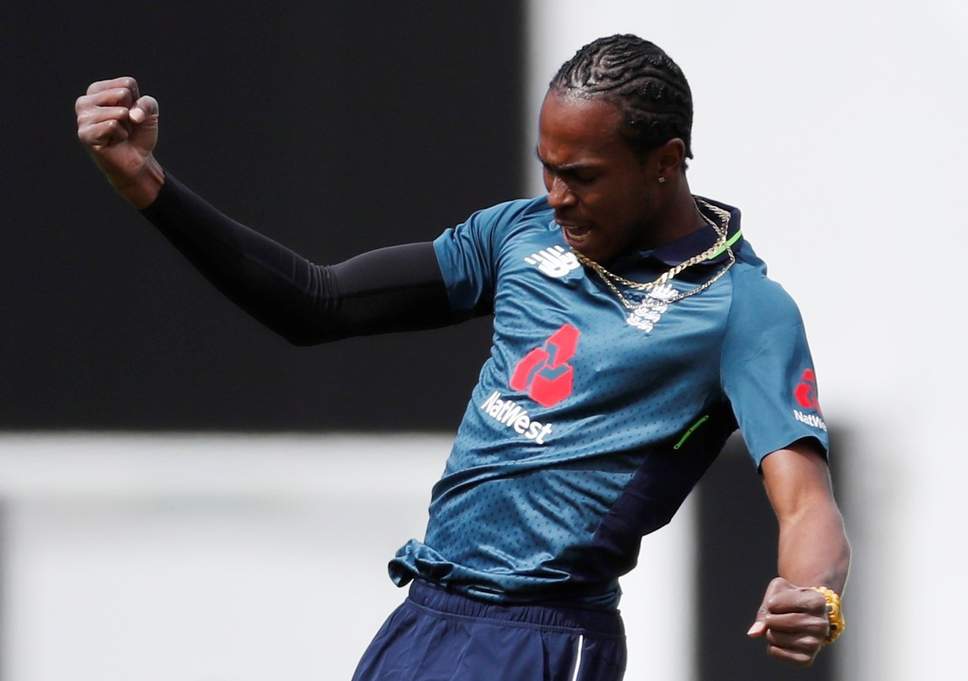 The Archer factor:
One man that could make the difference from being favourites to strong favourites, is Jofra Archer. The 24-year-old Barbados born fast bowler made his England debut against Ireland, after being fast-tracked to residency, but has made his name all over the World in various T20 competitions, including the IPL where he took 11 wickets in 11 matches for the Rajasthan Royals this season. He took 1-40 on debut, before 2-29 in the only T20 against Pakistan, and impressed with his new ball bowling in the rained off 1st ODI, while going at just over six an over at Nottingham - not bad considering the high-scoring nature of Trent Bridge.
The fact he was 'rested' for the other three matches suggests the selectors have seen all they need to before confirming the final 15 man squad, and he certainly could be the final piece to an already impressive looking puzzle. Archer has genuine pace, clocking more than 90mph consistently, which allows him to beat the bat plenty of times with the new ball, where he'll be able to exploit anything on offer. His death bowling has been a feature of his game in T20 cricket, with his mix of slower balls and yorkers, while not being too predictable which was to the detriment of fellow Barbadian Chris Jordan. He's also more than handy with the bat and should be a guaranteed starter when England play South Africa on May 30.
There's three pretty big reasons why we reckon England should have what it takes to go all the way in their home World Cup, but let us know if we've missed any other glaring ones or if perhaps you disagree (surely not?!), either in the comments or on Twitter @ipoolsHQ.
Stay tuned to i-pools:
Don't forget to stay tuned to win big right here this World Cup, including having a free shot at scooping £1 million, while at least £15,000 in guaranteed prizes must be won during the tournament. More info on our big money pools to follow later in the week!