2019 is now well under way, and it promises to be a huge year of sport. With the ICC World Cup, the Ashes, Rugby World Cup, Nations League and the usual array of Champions League and Grand National action, there's no shortage of world class sport to look forward to.
If you fancy yourself as a bit of a sporting expert, we've got the perfect game to put your knowledge to the ultimate test. Our 2019 Jackpot Predictor requires you to make 14 predictions on the year's sport, including who you think will win the cricket and rugby World Cup, the Champions League, Premier League darts and much more. If all 14 predictions are correct, you'll get your hands on the £1 million Jackpot. At just £1 to enter, there's not much to lose but a million things to gain!
Here's a look at some of the stand out questions, ahead of the February 3 deadline:
Question 2: Will Lewis Hamilton retain his F1 crown? The second of five yes or no questions seems fairly straightforward if recent seasons are anything to go by. Hamilton cruised to his second consecutive title in 2018, more than 80 points ahead of nearest rival Sebastian Vettel, and has won four of the past five championships. You can get odds as short as 8/11 on him being victorious for a third time in a row, with Vettel second favourite at 4/1. The way things have been going in F1 in recent times, it's hard to see past Hamilton for this, to edge closer to Michael Schumacher's record of seven titles.
Prediction: Yes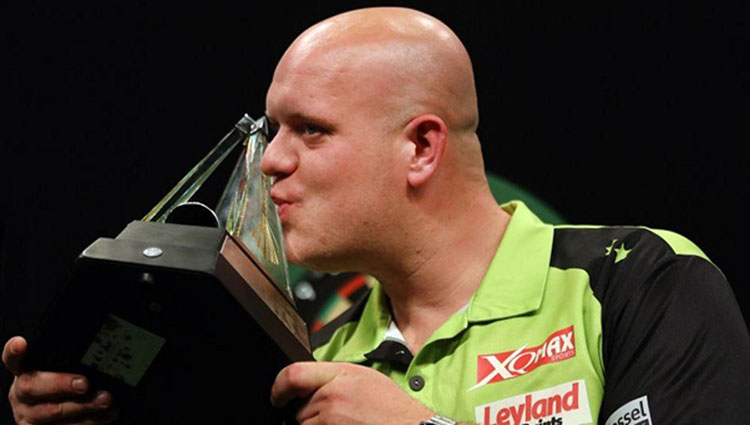 Question 4: Will Michael van Gerwen win the Premier League of Darts? Another dominant force in his sport, MVG, is also odds on favourite to retain his Premier League crown. Mighty Mike won the World Championship for a third time at the start of January, thrashing Gary Anderson 6-1 in the semi-final before easing past Michael Smith 7-3 in the final. Smith was the man MVG defeated 11-4 in last year's final en route to his third consecutive Premier League title. The Dutchman has won four of the six Premier League campaigns he's participated in - twice finishing runner-up - and is 4/6 to make that title number five in May. Already one of the most successful players of all time, MVG will be hard to stop when the League gets underway in February.
Prediction: Yes
Question 9: Who will win the Champions League? Could this finally be the year that Real Madrid's grip on the Champions League is ended? The odds say yes. Madrid are sixth favourites according to oddschecker, and have had a largely forgettable season so far. They're currently fifth in La Liga, with Santiago Solari now in charge after Julen Lopetegui was sacked in October, and lost twice to CSKA Moscow in the group stage. With a last 16 tie against Ajax, you'd expect them to get to at least the quarter-finals but with no Cristiano Ronaldo, we should finally see a new champion for the first time since 2015.
As to who takes their crown, Man City are favourites, just ahead of Barcelona with Ronaldo's Juventus third. Although Juventus face a tricky first knockout round tie with Atletico Madrid, all three should be competing deep into the tournament. City's strength in depth and the fact Pep Guardiola knows how to win the tournament puts City well in the mix but Juventus look good to end their 23 year drought as European Champions. They've been close in recent years, losing finalists in 2015 and 2017, and with the addition of Ronaldo, he could well be the missing piece that finally gets the 'Old Lady' over the line.
Prediction: Juventus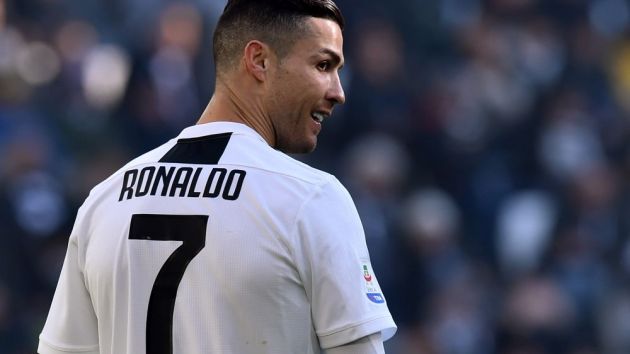 Question 10: Who will win the 2019 cricket World Cup? England are favourites to win the 50 over World Cup for the first time, and are looking in great shape to do so. After embarrassingly being knocked out in the group stage in 2015 with Bangladesh dumping them out, England have changed their whole ODI culture and are now the most aggressive and entertaining team around. Since 2015, they've recorded the top two highest totals of all time, with their 481 against Australia last summer number one.
Eoin Morgan has led his side superbly, with his side top of the ODI rankings, and have won their last nine series, including wins in Sri Lanka, Australia, New Zealand while beating India at home. They've seen off all in their path over the past couple of years but as Pakistan showed in the 2017 Champions Trophy semi-final, they tend to struggle when it matters most.
India will pose a great threat, with one of the best players of all time, Virat Kohli leading them, as well as an exceptional bowling attack. Big hitters Jos Buttler, Jonny Bairstow, Jason Roy, along with world class performers Joe Root and Morgan form part of a power packed batting line-up to give England their best chance to finally get their hands on the World Cup.
Prediction: England
Question 13: Who will win the 2019 Rugby World Cup? Unsurprisingly New Zealand are odds on favourites to win their third World Cup title in a row. The number one ranked team have only lost three times in the past two years and won the 2015 tournament with a 34-17 victory against rivals Australia at Twickenham. While they've been dominant over the past several years, it seems one team has got the better of them in recent times. In 2016, Ireland beat New Zealand for the first time in their history, ending the All Blacks record streak at 18. In November, the Irish were victorious once again, winning 16-9 in Dublin, putting the Irish in contention for a first title. They are second favourites and probably the most likely side to end New Zealand's reign, but even that looks unlikely given the All Blacks' dominance.
Prediction: New Zealand
What will your predictions look like? Join now for just £1, for the chance to become a millionaire!